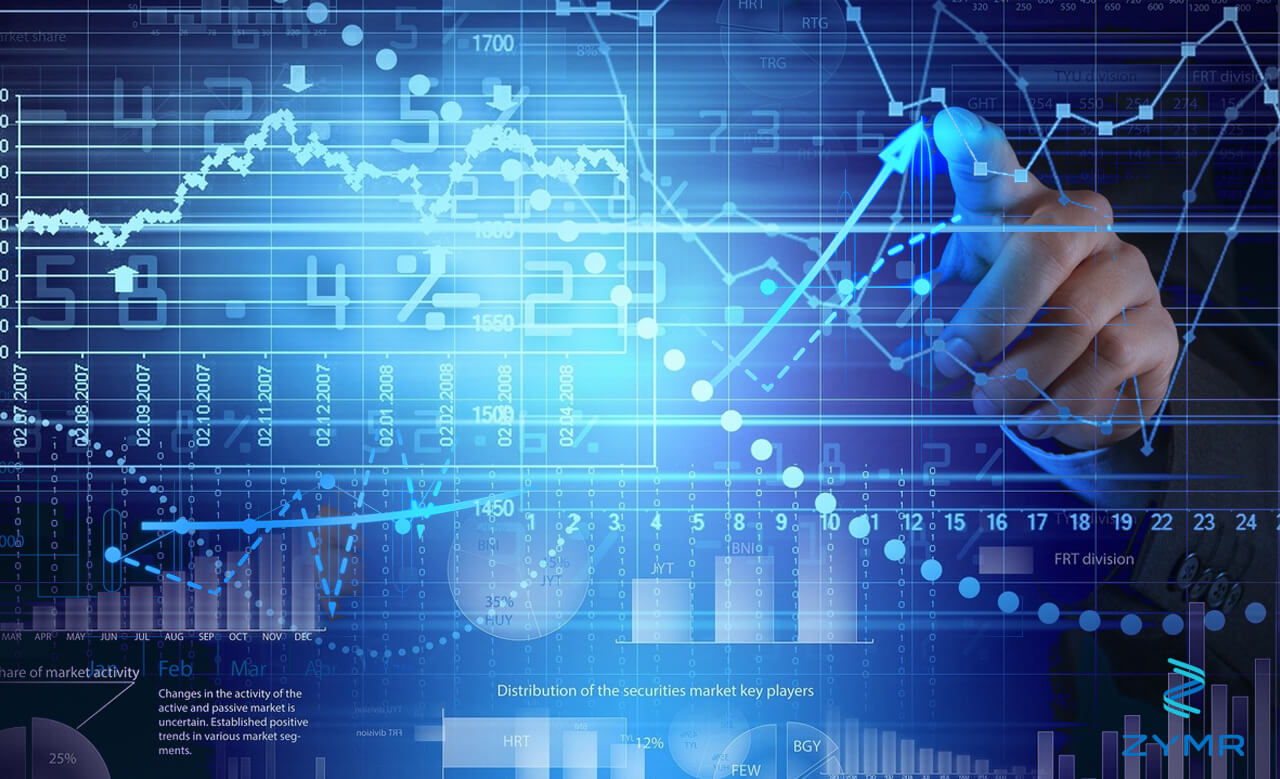 Tech world is witnessing new innovations every single day and the industry dynamics is changing rapidly. Unlike past decade, the new age products and solutions are building with a high-focus on end-to-end customer experience. According to Gartner, by 2018, more than 50 percent of organizations will implement significant business model changes in their efforts to improve customer experience.  The way how a product shall be perceived in customer's mind, the ease of use, hassle-free maintenance and customer support, etc., are a few of the crucial considerations for the enterprises to take while developing a product. The customer-centric focus is required from all key stakeholders while product planning, design, development, testing, delivery and customer support.
With customer-centric focus and keen-sighted digital transformation trend, the enterprises are leveraging cloud, mobility, Big Data and Artificial Intelligence to transform their traditional business process with the digital processes. To meet the transitioning business needs, QA teams must become more proactive, focus on improving customer experience & prevent defects rather than merely finding the quality deficiency in the developed systems.
Customer satisfaction as the primary focus is forcing the software QA community to become proactive rather than reactive. They need to take a further step from the traditional functional and non-functional testing, test automation, agile methodology, etc. and come up with the methodology which foresees the defects at an early stage of the product development lifecycle and forecast their effect so that remedial actions can be made well in advance. In recent times, one of the most-discussed topics in software testing space is Predictive analytics in QA, an approach which can provide insights to the real world problem and help in bridging the gap between real-time users' environment and the QA environment.
[See Also: Behavioral Test Frameworks – Introductory Overview]
PREDICTIVE ANALYTICS – AN OVERVIEW
Predictive analytics is the organized approach to identify behavior patterns and trends from the collected historical data. It uses many techniques like data mining, statistical algorithms, modeling, machine learning, and artificial intelligence to analyze the data to forecast the future outcomes. Prediction based on the data collected help executives to take strategic and operational decisions which can result in lowering defects, higher operational efficiency, increase in profit margin, and faster time-to-market.
Predictive analytics is not new. There are a few forward-looking enterprises that have already started leveraging it to solve the real-world & complex problems. They have integrated it into their product development life cycle process and monitor key information which helps them in avoiding future problems. Basically, it allows data analytics team to go beyond assumptions and help them in reading the patterns and relationship in both structured and unstructured data and create more accurate forecasts.
PREDICTIVE ANALYTICS PROCESS
The enterprises collect all the users' data and feedback available from the various sources. Some data already available within the organization such as client details, purchase history, emails, chats, time spent on the web page, click rate, videos, audios etc. While testing of any product or solution, it generates a tremendous amount of data. Test cases, the test result from test management solution, various logs files etc. can provide potential information to predict the future outcome. To get the better decision, an organization also relies on external data sources, for e.g. social media such as Instagram, LinkedIn, Twitter, Facebook, Pinterest, Quora etc. The sources further include behavioral and sentimental historical data plus data purchased from the external agencies.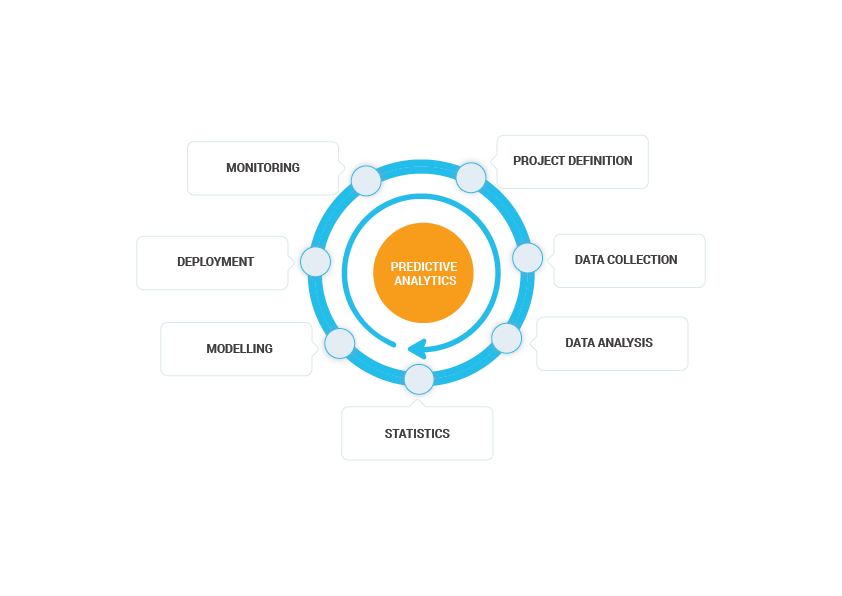 Tools like Hadoop provides linearly scalable storage and processing power which allows the analytics team store all the data in the raw format thus offering machine learning algorithms to build more precise models. Linear and nonlinear regression, neural networks, decision trees, etc., machine learning algorithms can be used to build predictive models. All such structured and unstructured data from various sources encompassing through a variety of statistical techniques and helps in identifying the root causes of all the issues. These results benefit QA team to understand the challenges faced by the users in the real world, and predicting & resolving the issues in advance help organizations in minimizing risks, reduce cost and achieve the primary objective – Improve Customer Satisfaction.
CONCLUSION
With the strategy that formulates around the customer experience, predictive analytics in QA gives the 360-degree view of the solution in the production environment. Based on the predictions, the entire organization gets an opportunity to review their roadmap, redesign certain elements to ensure rich user experience in the live environment. For example, if QA team finds a pattern that their native mobile application keeps crashing if any other popular or must-have application using camera function. This result shows how users actually experiencing the application in the real-time and such poor user experience may lead to bad reviews for the application in the App Stores. With this understanding, the application test plan can be relooked to ensure that the application works fine in coordination with the other applications.
To enrich customer experience & accelerate time-to-market of the product or solution, enterprises must invest more to transform their QA function into a predictive business function where they can foresee defects at an early stage thus improve efficiency and optimize the whole product development lifecycle.
ABOUT ZYMR
Zymr Inc. is a silicon-valley based software product engineering company and helped startups and enterprises to develop products and align their IT goals with the operational ones. The Zymr software quality engineering practice leverages cloud testing to deliver high-quality software testing services. Zymr's QE practice also emphasizes the use of hardened open source frameworks for QE Automation, wherever possible, in providing software testing services. A particular strength of Zymr's services is to perform testing of software implementations, manual and automated, in cloud environments. Read more here.