Business Value
Zymr delivered a robust, responsive and scalable FinTech platform to facilitate social-giving while online shopping, matching merchants, consumers and social agencies for a win-win-win proposition.
Solution Map
Verticals

CloudTech

HealthTech

FinTech

RetailTech

SocialTech

ShareTech

Domains

Applications

Security

Infrastructure

Orchestration

Mobility

Analytics/AI

Practices

Development

Cloud Operations

Quality Engineering

Continuous Integration

Continuous Delivery

UX / UI
System Architecture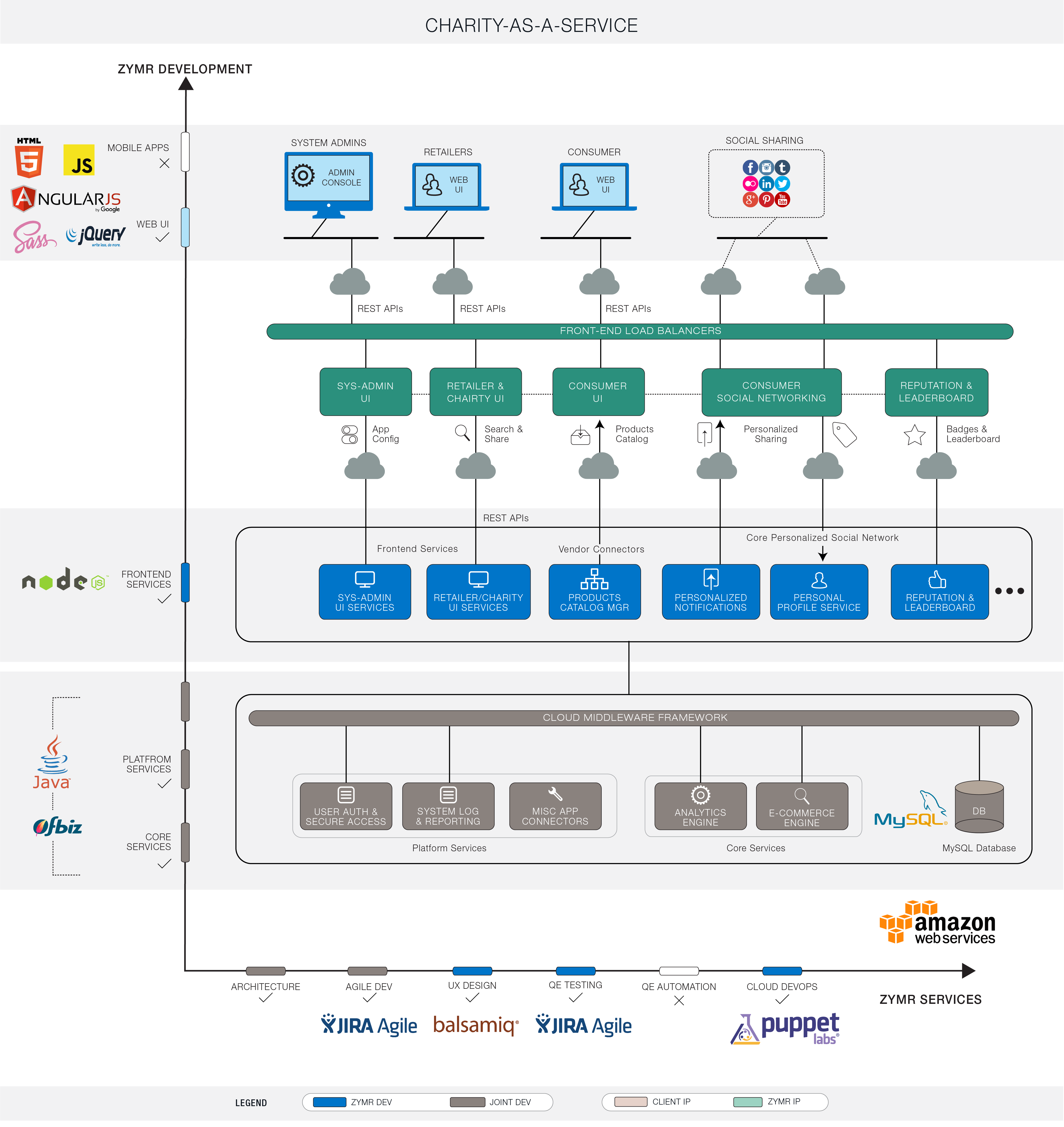 Success
Zymr built and implemented a responsive Web UI, and the corresponding frontend and backend services to facilitate Charity-as-a-Service. One of the key challenges was coming up with the right scale-out architecture for this multi-tenant platform which has to enable millions of transactions on the Web/Mobile UI tier, and service these transactions using an e-commerce engine. Zymr picked the right open source components, and built a hybrid architecture that transacted seamlessly between tiers and servers, even in high-traffic user scenarios.
Implementation ToolBox
Frontend

JavaScript
Angular.js
Sass-css
jQuery
D3.js

Backend

Java
Node.js
OFBiz
MySQL DB

Resource

Ebay
Paypal
Amazon AWS
walmart
Process

Jira
Balsamiq
Jenkins
Puppet
Amazon AWS