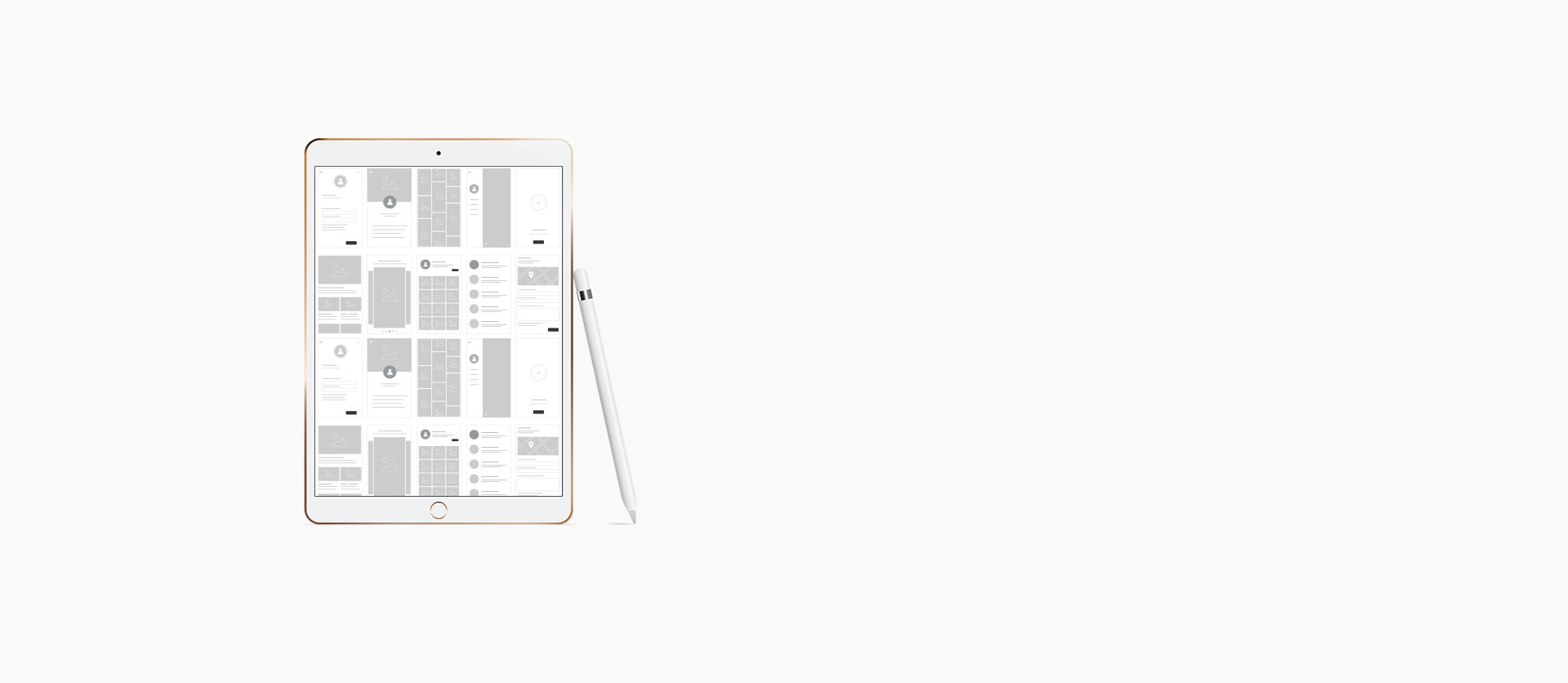 UI/UX Design Services that Humanize Your Technology
We are here to shape your ideas into a design that focuses on creating a long-lasting impression and offering a powerful delivery.
We perform the initial research process and craft a gripping design that results in strong ROI for your business. We're keen on design-led engineering approach to ensure that UI/UX is not tacked on as an afterthought, but is an integral part of the UI development process.Our UI/UX services include analysis of your use-cases, wireframes, visual design and usability testing.
We are an experienced UX and UI design services company, which seeks to understand your domain, use-cases, and personas prior to designing your UI. This UX analysis leads us to develop a comprehensive information architecture and ontology, which helps build wireframes for Web or Mobile UI. We iterate on the wireframes and transform them into a hi-res visual design and interactive mockups using advanced UX tools. The final emphasis is on reducing usability friction by keeping UX lean and true to your customer demographics.
Our expertise in UI/UX designing has enabled us to streamline and refine the interaction between the target customers of our clients and their presence on digital platforms. This has enabled our valuable clients to experience a compelling presence on the digital media ensuring enhanced brand value and customer loyalty.
Our Full Service UI/UX Design Enterprise Studio
Zymr accelerates the UX UI design process through deep domain based analysis and understanding.
---
Our UI/UX Design Services Practice
Zymr provides high-quality UX and UI design services that enable companies from various domains to meet a variety of usage scenarios.
USE-CASES

A critical prerequisite for good UX design is a thorough understanding of the use-cases of a company's final product. Analysis of use-cases yields a set of UX assets, such as ontology, domain-specific information architecture, personas, profiles, act interaction maps. Use-cases need to be translated into UX that matches brand and demographics of the UI products being built.

LEAN UX

Lean UX starts by integrating the best available information about the end customer to develop interaction designs, wireframes, and hi-def mockups. These designs are not static and depend upon client and market feedback to develop into the final product. While the UX design is under review, our UI designers prepare the scaffolding for UI implementation. The entire process is managed under the agile development framework yielding high-quality results.

USABILITY FEEDBACK

Enabling early access customers to provide usability feedback for UI, as the product is being developed, is very useful. Additionally, it is vital to instrument the UI implementation with analytics to review usage of real world users after the application goes into production. For web and mobile apps, cloud-based analytics tools can be embedded to provide visibility. We are a big proponent of thoroughly instrumenting UI code, to glean valuable usage insights which guide product optimization. This type of analysis also helps the client team understand which features are worth prioritizing.
Our Clients
Zymr is a leading software development company that works with some of the most demanding venture-funded startups and mid-to-large enterprises based in the USA, Europe, and APAC, to render their cloud-enabled products and services.
​ Our Achievements
Our agile software development teams are trained to design and deliver software that seamlessly surrounds our customer's core. Our cloud technology solutions have the finesse that is guaranteed to delight end-customers.
Subscribe To Our Newsletter
Get all the latest cloud trends and Silicon Valley news delivered right to your inbox.