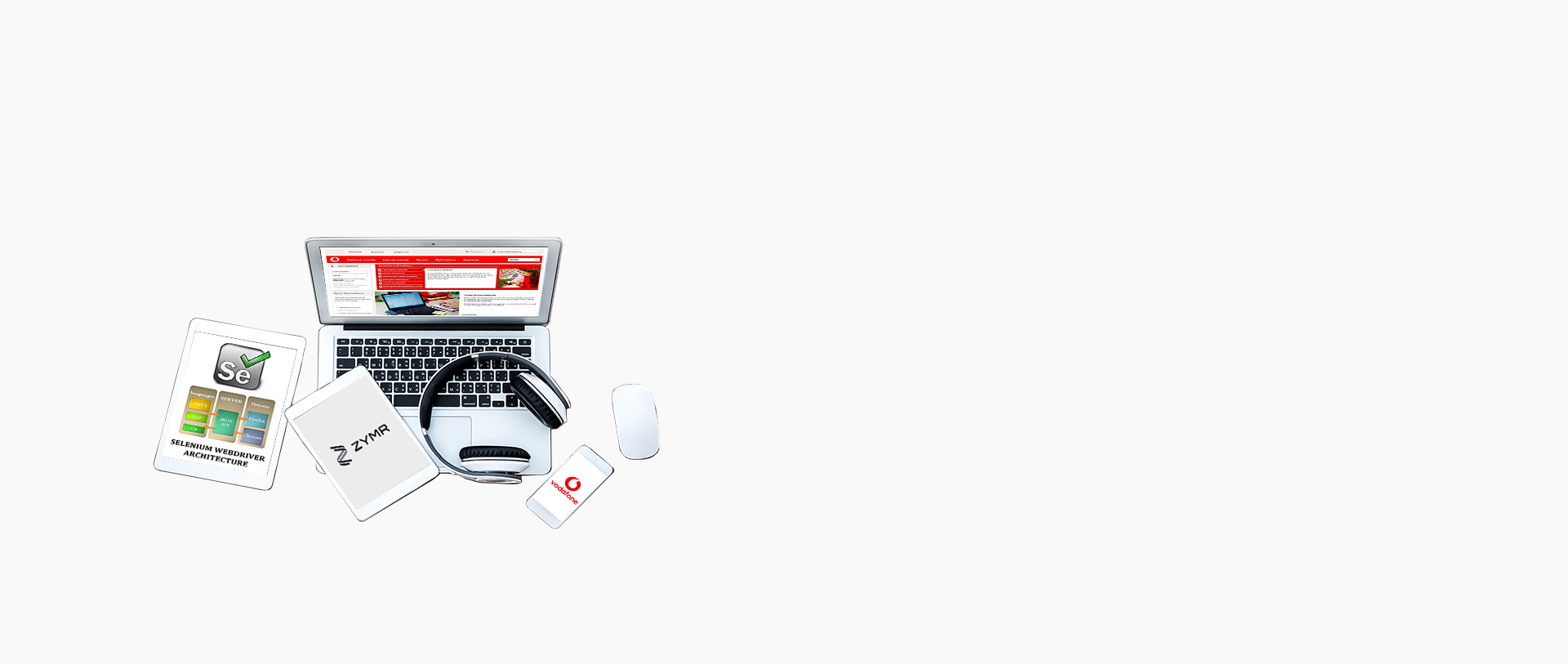 Software Testing & Quality Engineering Services for Rapid Cloud Deployment
Zymr is your trusted partner to deliver the premium quality assurance to ​ you and your customers through its state-of-the-art ​ software and cloud ​ testing services.
Software life cycle testing and quality assurance is extremely important and should be taken into implementation methodically right from the first stage of the project. In these times where offshoring and outsourcing have become an established practice, QA services have gained quite a significance and momentum. The necessity for arbitrators have become more perceptible and pronounced now.
Software Quality Engineering (QE) at Zymr extends beyond Quality Assurance (QA) to exploit opportunities in engineering quality from the get-go. Zymr's QE team is engaged from the inception of every project, starting with the architecture and design work. The QE team continues to work with developers during unit testing and helps define comprehensive test plans for end-to-end system testing. During the automation phase of the testing cycle, QE engineers bring in integrated Continuous Integration and Continuous Delivery (CI/CD) to reduce regression and ensure each brick of the solution is high-quality at the end of every sprint.
The Zymr software quality engineering practice leverages​ agile approach ​ to deliver high-quality testing services. Zymr's QE practice also emphasizes the use of hardened open source frameworks for QE Automation, wherever possible, in providing software testing services. A particular strength of Zymr's services is to perform testing of software implementations, manual and automated, in cloud environments.
Our Services
Combining modern tools and methodologies with well-developed QA processes, Zymr is known to complete the most complex projects within the assigned time and budget. We test an array of functional and non-functional aspects of a solution to make sure it operates as per your expectation and delivers a positive and quality user experience.
Functional Testing

Functions are tested by feeding the inputs to the system and examining the output.

Performance Testing

Determines the stability and responsiveness of a system under a specific workload.

Usability Testing

Asking users to accomplish certain tasks and goals on it in a controlled environment.

Compatibility Testing

Whether the software is capable of running on the various network environment, devices, OS, apps, and hardware.

Security Testing

​Reveals flaws and vulnerabilities in the information system's security mechanism that protects data and maintains functionality.

Automation Testing

Special software tools control the test execution and compare the result of actual tests with expected/predicted ones.
---
Our Approach
We lean heavily towards the agile and scrum-based workflow processes to mitigate risks, decrease time-to-market, and tackle the changing needs in a more strategized and efficient manner.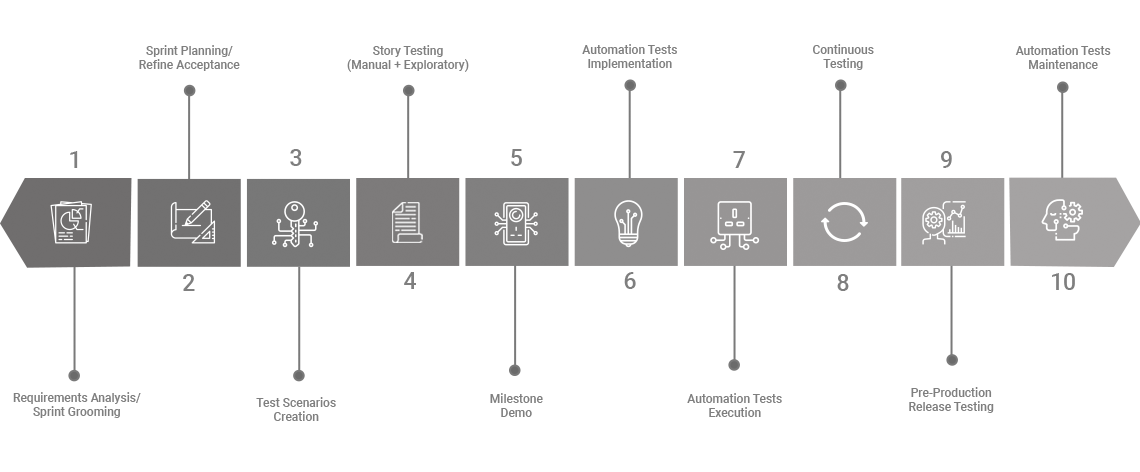 ---
Our Quality Engineering Practice
Powered with years of software testing experience, our team works to make sure your solutions match your requirements and expectations.
AGILITY

Integrating software quality engineering (QE) throughout the development process is critical to success. Test planning and execution should keep pace with development sprints to ensure that quality is baked into every layer of the solution. Defining vertically-sliced user stories, that encompass the complete set of activities involved in completing the user story, as part of a product increment helps in building quality throughout. Zymr emphasizes agile QE processes with strong traceability, and test coverage of the end product, in offering software testing services.

AUTOMATION

QE automation is one of the best ways to implement efficiency in the testing process. Zymr's software testing services are offered by a deep bench of QE automation experts, who implement automation frameworks leveraging open source cloud testing projects like Robot, Selenium, TestNG and others, and written automation test scripts in Python, Java, Perl, and C/C++.

TEST COVERAGE

High-quality product delivery requires comprehensive test coverage. Testing needs to be particularly extensive in cloud environments. While individual user stories have their own test criteria, sometimes a much larger criterion can be modeled using system-level user stories. Zymr's quality engineering teams offer software testing services that go beyond functional testing to offer coverage for security, performance, UX, endurance, scale and availability testing.
Our Clients
Zymr is a leading software development company that works with some of the most demanding venture-funded startups and mid-to-large enterprises based in the USA, Europe, and APAC, to render their cloud-enabled products and services.
​ Our Achievements
Our agile software development teams are trained to design and deliver software that seamlessly surrounds our customer's core. Our cloud technology solutions have the finesse that is guaranteed to delight end-customers.
Subscribe To Our Newsletter
Get all the latest cloud trends and Silicon Valley news delivered right to your inbox.