Our Vision
To empower enterprises worldwide by improving their business outcomes through the smart application of cloud technologies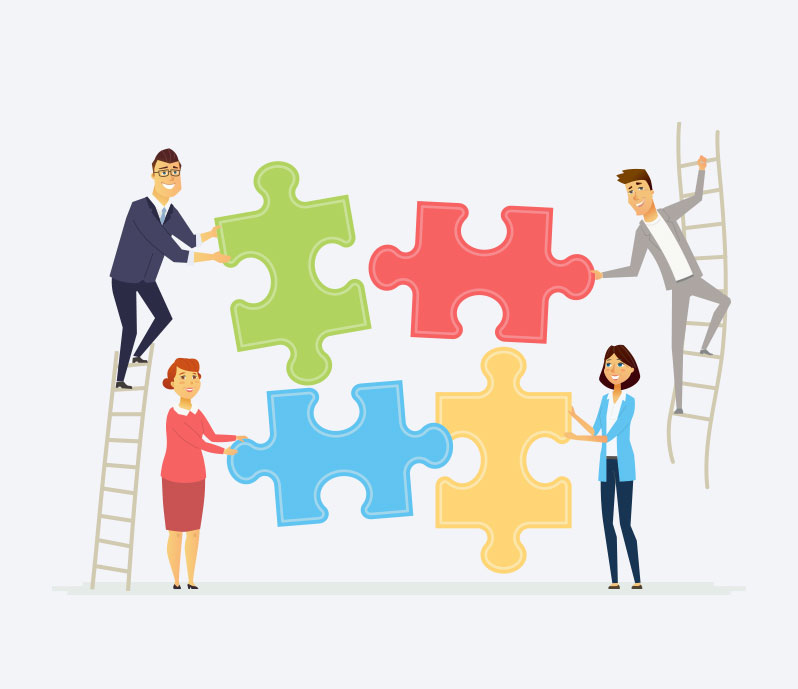 Silicon Valley Culture of Innovation
Zymr is a Silicon Valley-based software engineering studio designed to integrate state-of-the-art software paradigms, agile development culture, and global delivery centers. Since 2012, Zymr's clients have enjoyed access to premium engineering services to support disruptive business models and challenging development time lines. With a proven track record, mature engineering and design teams, and veteran management, Zymr is a strong choice of partner worth considering.
---
Metrics-Driven Software Engineering
Zymr's development teams use cloud-enabled development and collaboration environments with tools like GitHub, Maven, Jenkins, Jira, Rally, Box, Google, etc. Our Quality Engineering (QE) culture pushes the Test-Driven-Development (TDD) approach to writing code in an agile environment. Unit testing, peer code-reviews, coding standards, and automation are key mantras. Automated end-to-end system verification and validation by following sound QE processes and tools help layer quality, one brick at a time.
Zymr Values and Beliefs
These core values are the underpinnings on which Zymr has built it's business.
Our strong culture of agile operations, open and immediate feedback and reporting, minimum turnaround times and robust technical skills keeps us effective, and unfailingly delivers measurable results and strategic value to our customers, who are often time and funds-constrained start-ups. Most of our customer relationships are strategic and long term.
To read more about how Zymr fosters and benefits it's employees and more on our workplace culture, please visit www.zymr.com/careers
Collaboration

We believe in teamwork and real-time collaboration for optimum results, and this significantly contributes to our customer successes.

Unrelenting Customer Focus

We thrive when our customers win. Everyone at Zymr is a contributor to customer success.

Continuous Improvement

We constantly update our processes, people and technology awareness to keep us delivering at the cutting edge of the software ecosystem.

Disciplined Execution

Quality and efficiency through disciplined execution are part of an ethos that is deeply entrenched within Zymr's professionals

Determination to Succeed

Zymrians pursue success for their customers and employees ceaselessly
Life @ Zymr
Zymr's artisans love coming to work. It's difficult for them not to. Infused with a fast paced and exciting Silicon Valley startup ethos at each office location, working at Zymr is interesting, rewarding and meaningful. There are ample opportunities for growth, collaboration and learning, without missing out on the fun quotient, an aspect that Zymrians have perfected. Whether it's our quarterly hackathon challenge ('Zackathon') that hones your engineering, business and entrepreneurial skills, sports events, cultural and social activities, festival celebrations, quizzes, games , inspiring awards and incentives, or interesting treats on Fun Fridays, the Zymr workplace will keep you entertained and engaged.