The Finance School enhances the skills of financial and banking services professionals and aspirants. The courses include Basic Foundations of Finance, Futures and Options, Portfolio Management, Mutual Funds, Banking Services and Operations, Compliance and Regulations, NISM Certification, Know Your Customer, Relationship Management, Interpersonal Skills.
BUSINESS IMPACTS/KEY RESULTS ACHIEVED
The Finance School, a Silicon Valley Startup, developed a UX engineered FinTech solution that offered rich real-time analysis, stock trading and hedging strategies along with integrated e-learning tools. By partnering with Zymr, they created an Enterprise SaaS solution that could enhance the stock trading skills of traders and hedge fund managers by providing real-time gamified stock trading and hedging strategies. A cloud-based application was developed that would support a scale-out architecture with the ability to handle a million users concurrently. The application was expected to run a multithreaded algorithm engine that processed data feeds from various stock exchanges in real-time, and have advanced configurable charting for technical analysis.
BUSINESS CHALLENGES
The Silicon Valley Stealth Startup wanted to develop a UX engineered FinTech solution. The key challenge for this project was the visualization of complex financial, technical data with features that can zoom and pan to specific periods, plotting marketing indices for comparison, and presenting personalization of charts to allow automated technical trades of securities.
ZYMR'S STRATEGY AND SOLUTION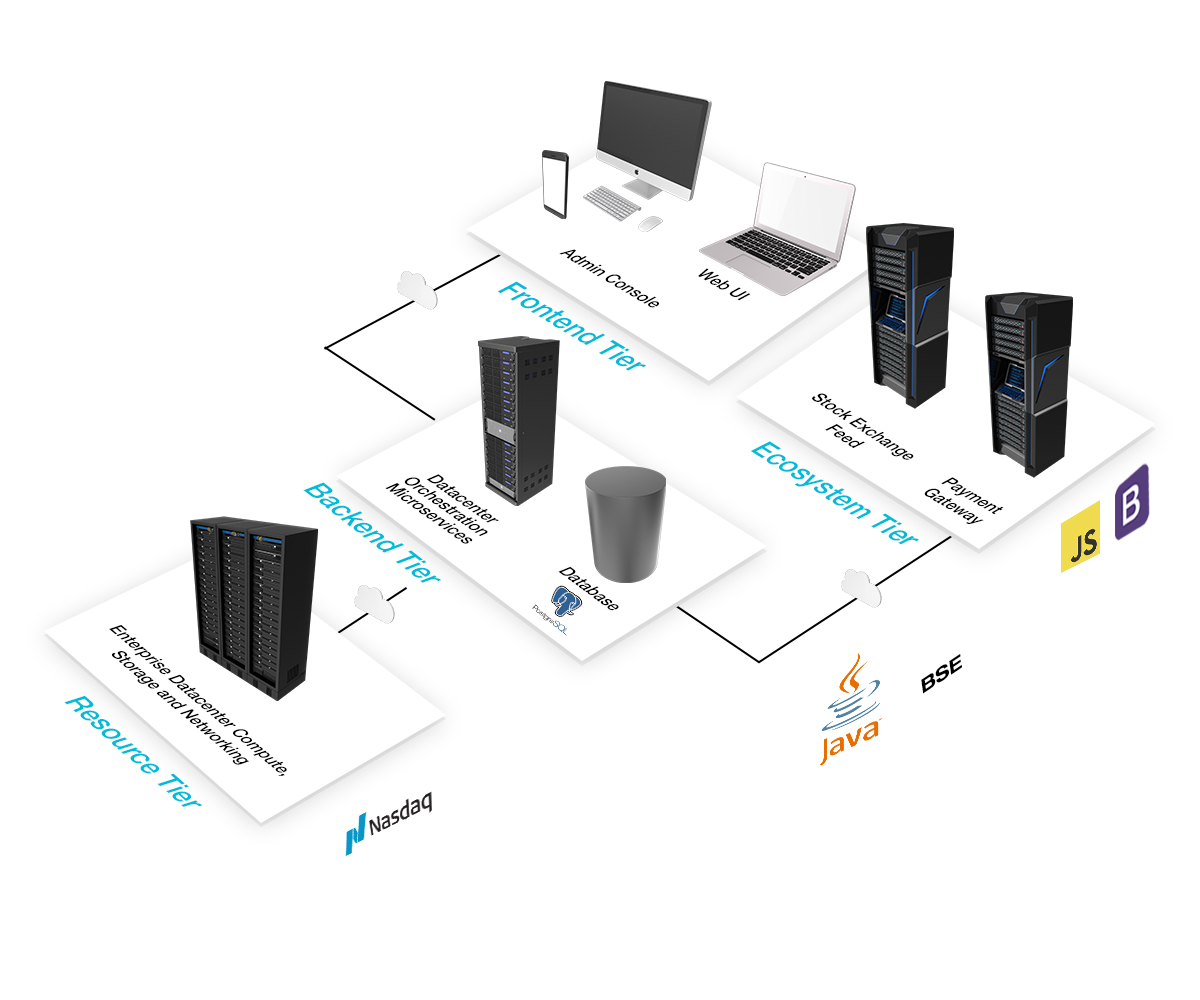 Zymr adopted an agile development process with 2-week sprints and top-down planning to deliver the project to the client's satisfaction despite technical challenges. The SaaS solution was deployed on AWS and has maintained a 99.995% uptime since its launch. Our technical expertise helped the client in building visualization tiers for solutions that crunched complex data. We created a Spring Integration based SOA architecture with multi-threaded RESTful services. Our team developed a UX design-driven, MVC and HTML5/CSS3 based, responsive Web UI with advanced charting capabilities for the front end. We followed TDD with QE automation using Selenium. Puppet and Nagios was leveraged for IT infrastructure monitoring. Our team integrated real-time data feeds, payment gateways, and a gamification engine into the solution.