Business Value
Zymr delivered a UX engineered FinTech solution which provided rich real-time analysis, stock trading and hedging strategies along with integrated elearning tools.
Solution Map
Verticals

CloudTech

HealthTech

FinTech

RetailTech

SocialTech

ShareTech

Domains

Analytics/AI

Security

Infrastructure

Orchestration

Mobility

Applications

New

New

New

New

New

Practices

Development

Quality Engineering

Continuous Integration

Continuous Delivery

UX / UI

Cloudops

Quality Engineering New

UX / UI New

Continuous Delivery New

Agile Development New

Continuous Integration New
System Architecture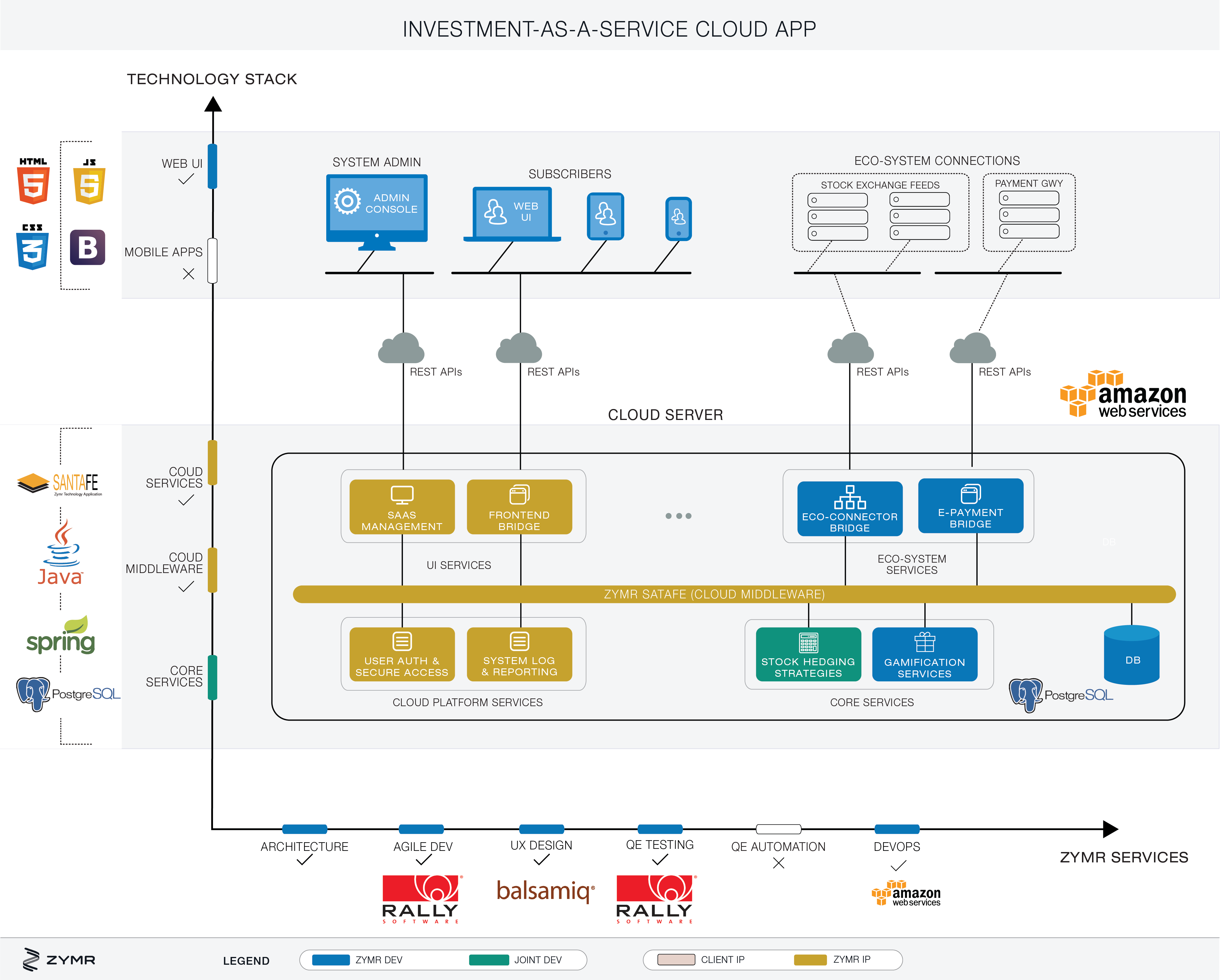 Success
Zymr followed an agile development process with 2-week sprints and top-down planning to deliver the project to the client's satisfaction despite technical challenges. The SaaS solution is deployed on Amazon AWS and has maintained a 99.995% uptime since its launch.
Implementation ToolBox
Frontend

JavaScript
HTML5
CSS3
Bootstrap.js
jQuery

Backend

Java
Spring
PostgreSQL
SantaFe
RabbitMQ

Resource
Process

Rally
Balsamiq
Amazon AWS
JMeter
Jenkins