Business Value
Zymr developed a QE Automation and performance testing framework for CipherCloud's CloudTech security platform for Salesforce and Microsoft Office 365 suites.
Solution Map
Verticals

CloudTech

HealthTech

FinTech

RetailTech

SocialTech

ShareTech

Domains

Applications

Security

Infrastructure

Orchestration

Mobility

Analytics/AI

Practices

Development

Cloud Operations

Quality Engineering

Continuous Integration

Continuous Delivery

UX / UI
System Architecture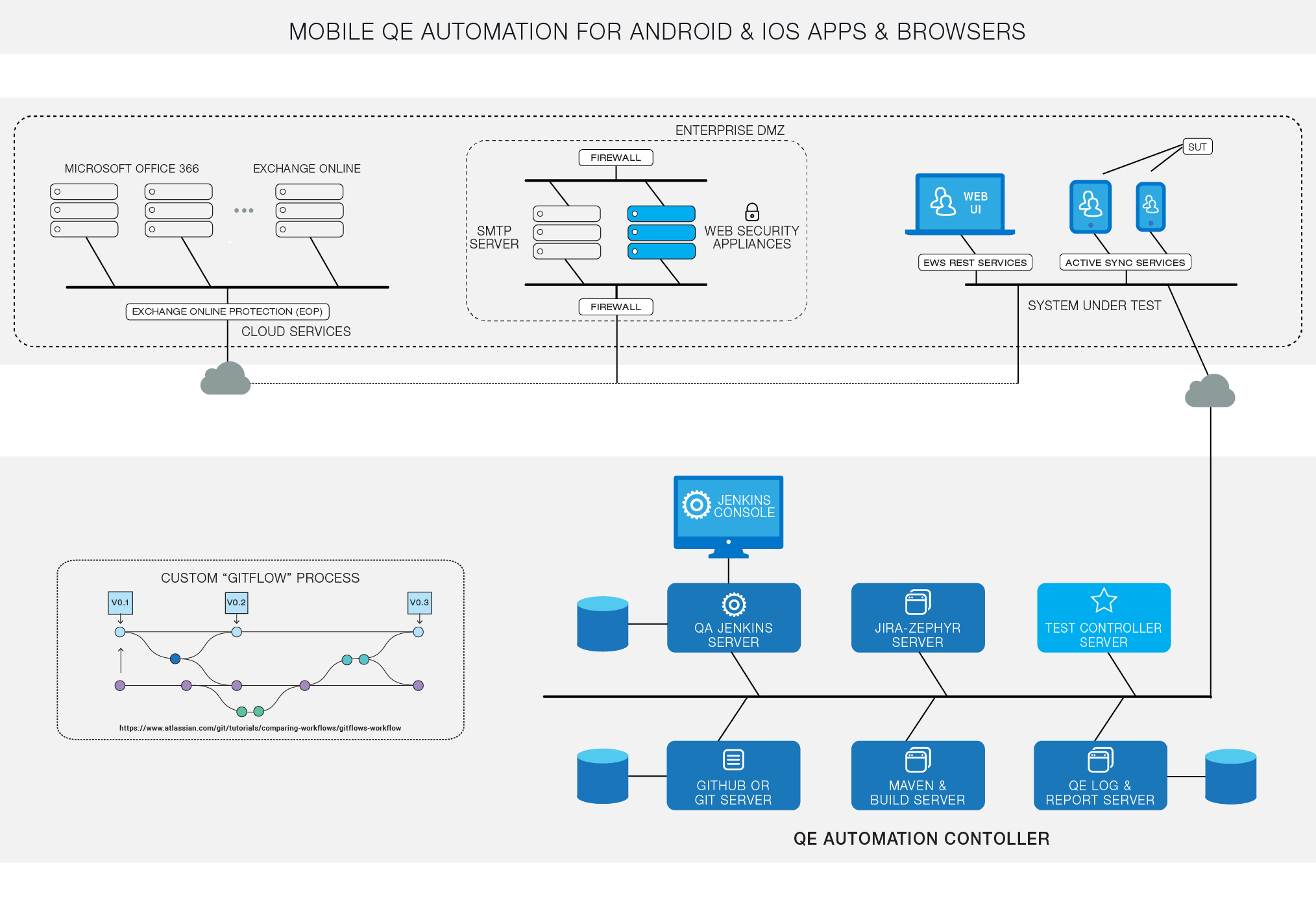 Success
Zymr developed a multi-platform automated UI and app testing framework for web and mobile devices that used real mobile endpoints or virtualized simulated endpoints. This framework comprised test automation suites such as Build Acceptance Testing, Regression Testing, Feature Testing, Performance & Scalability Testing. Zymr automated over 1,000 mobile test cases with 80% of test coverage for the client in a relatively short time.
Implementation ToolBox
Frontend

Cipher cloud
MS Office 365
Salesforce
Servicenow
BOX

Backend

Selenium
Appium
quartz
Jenkins
Java

Resource

Amazon AWS
MS Exchange
Linux
Activesync
VMware
Process

Jira
Github
Maven
Jenkins
Puppet