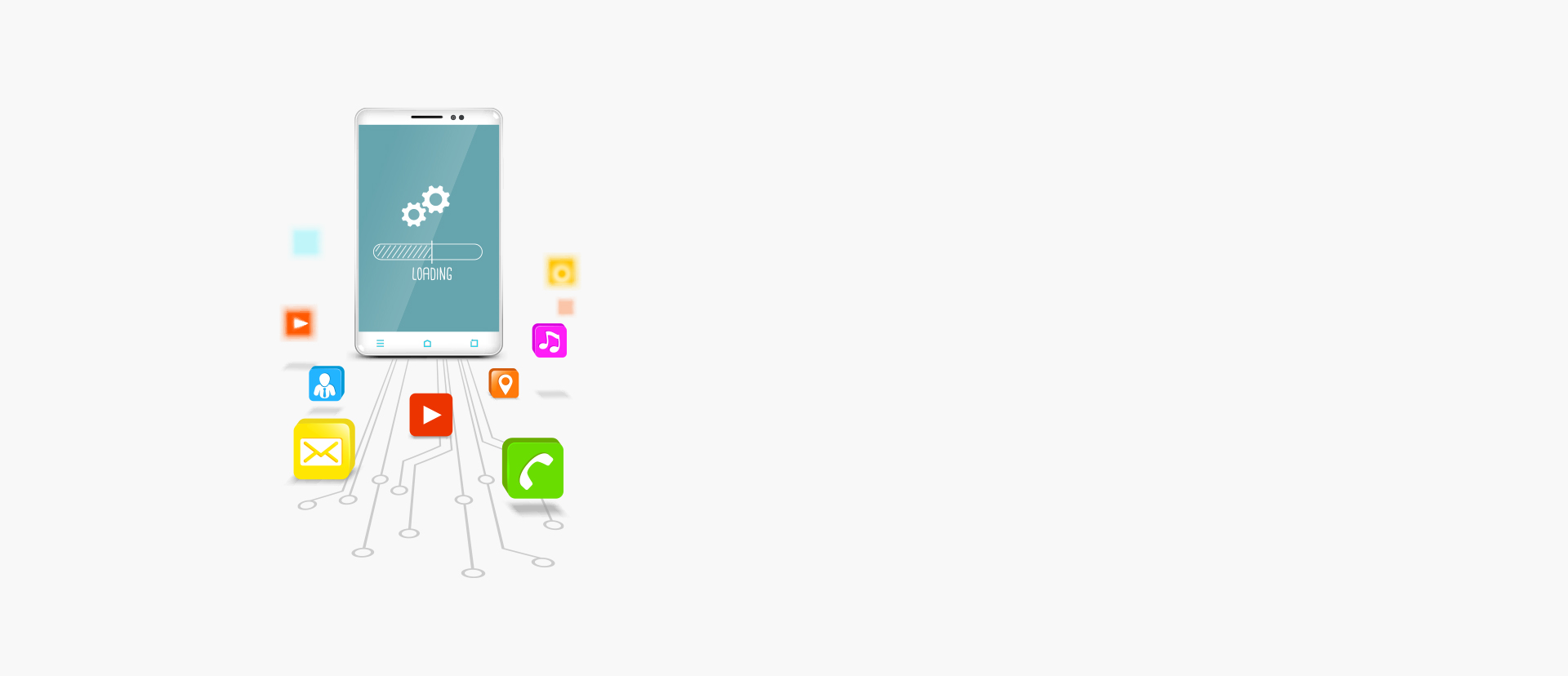 Innovative. Futuristic. Scalable.
Seek optimum business by reaching out to the hundreds of millions of Android users through advanced apps that are developed around your specific business needs.
Zymr Inc. is a Silicon Valley, USA based full-cycle Android app development company with years of experience in building scalable and highly fluid android apps. We hold expertise in designing, developing, and deploying apps to help ambitious startups, growing SMEs, and large enterprises differentiate their brand in the market and crush the competition. Our dedicated team of expert Android app developers creates robust and innovative app solutions that ensure exceptional service, avant-garde user experience, and powerful performance. We leverage proven Agile methodologies to offer a transparent android mobile app development approach - the one that keeps you well informed of every little step our team takes and allows you to monitor our code commitments, strategies, and design concepts. From concept to launch, we are everywhere to make sure your ideas are transformed into a fruitful reality. Together, we can build an excellent mobile app, which suits your business perfectly.
Our Android App Development Approach
From small bug fixes to full-fledged Android app development, our team ensures you get there cost-effectively and quickly without much hassle.
Specialized Android Developers

Highly experienced Android app developers who specialize in offering high-powered apps are assigned to your project.

Custom Agile Process

Every Android development task is done via an agile process, which promotes transparency, minimizes risk, and maximizes velocity.

End-to-End Service

End-to-end Android app development services include consulting, product strategy, UX/UI design, app development, QA/QE testing, and technical delivery.

Maintenance and Support

Premium maintenance and support offerings that help you keep your app updated all the time.
---
Our Android App Development Tools
We utilize modern technologies and tools to ensure our Android app development services offer a complete business-ready solution as per the client's demands.

---
Our Android App Development Services
We create feature-rich, high-end, and cloud-based Android apps for enterprises or customer-facing businesses using our end-to-end Android app development services.
Enterprise Android App Development

We can enhance your workforce's operational efficiency and streamline business processes for various stakeholders with our enterprise smartphone app development.

Custom Android App Development

We build tailored solutions that seamlessly run on various Android devices. From designing the UI, defining a technology stack, and developing a frontend and backend to offerings like integrating third-party services, providing testing and support for your app, we do it all.

Hybrid App Development

We leverage efficient and cost-effective Android app development approach for our clients by using the hybrid development approach, which allows using one code for several functions.

IoT App Development

We offer Android wearable app development where we link Android apps with various IoT-powered devices to revolutionize your entire business process, build new business models, and provide distinct market differentiation.

Android UX-UI Design

We create a seamless transition throughout the entire process of app development and ensure the maintenance of continuum to offer an immersive and user-friendly experience leaving the end-users wanting for more.

Server-Side APIs for Android Development

We use RESTful and GraphQL APIs to manage the server-side or web and mobile applications. The backend development provided by us for Android apps allows the client to interact with data for as many interfaces they might require. The APIs created by us increase the efficiency of IT systems and keep the app architecture maintainable and well-structured.

QA for Android Apps

Our integrated quality assurance processes leveraging agile approach ensures that the apps are thoroughly-tested and ready before their launch in the market.
Our Clients
Zymr is a leading software development company that works with some of the most demanding venture-funded startups and mid-to-large enterprises based in the USA, Europe, and APAC, to render their cloud-enabled products and services.
​ Our Achievements
Our agile software development teams are trained to design and deliver software that seamlessly surrounds our customer's core. Our cloud technology solutions have the finesse that is guaranteed to delight end-customers.
Subscribe To Our Newsletter
Get all the latest cloud trends and Silicon Valley news delivered right to your inbox.