The Transforming Retail Landscape.
The retail industry is transforming at a rapid pace. With a massive increase in the number of smartphones in the past few years, customers have become more connected than ever. As a result, retail organizations are gearing up to meet the expectations of a new breed of empowered customers. This has resulted in various innovations in the retail industry around mobile commerce, omnichannel retailing, supply chain management, data mining, loyalty programs, payments and other associated areas. To provide superior customer experience these days, retailers must provide consistent data-driven services across multiple touchpoints: in-store, social, digital, mobile, and customer service. Comprehensive RetailTech solutions typically require a suite of managed IT services that span PoS solutions, applications, networks and infrastructure.
Cloud-based Retail Innovations.
Consider this scenario, customers walk into a brick-and-mortar store and their smartphones receive instant notifications featuring discounts and information
on the various store items. Likewise, imagine a complete schematic of the retail store relayed to a customer's location-aware smart device, with information such as the location of items on the customer's wish-list, offers, interest-driven FAQs, etc. that not only provide increased store management efficiency but also improve customer experience. Furthermore, think about an easy cloud-based checkout system which eliminates queues in stores. Retail intelligence has also improved in revolutionary ways. Retailers can now have real-time access to actionable data on customer spending patterns, market basket analysis, footfall/traffic data and more, across multiple locations and geographies, which can be used to build smart recommendation systems. All these innovations require sophisticatedly orchestrated cloud technologies to ensure a smooth flow of vast amounts of retail data between enterprises and users.
Maintaining Data Integrity.
Similarly, maintaining data integrity becomes another concern in a system full of fast moving information from various sources. A retail organization planning to incorporate these innovations faces the following challenges:
Seamless integration with existing information systems
Mitigation of performance risks
Converting vast amounts of data generated into actionable insights
Real time inventory management (across various channels)
Information security
The Zymr Advantage.
With considerable experience in the retail technology space across areas like analytics, beacons, eCommerce, and mCommerce, Zymr is deft at deploying open source technology architectures for integrated retail solutions that provide security, scalability and performance. Additionally, Zymr's quality engineering practices extend beyond quality assurance, with an emphasis on Agility and Automation, making it a partner of choice for retail technology projects.
Our Domain Expertise
California based,​ ​ Zymr, Inc., believes in leveraging its significant technology domain expertise to build cutting-edge cloud technology solutions for IT, Social, HealthCare, and FinTech markets. Our software development services produce solutions customized to your exact requirements.
Our Technology Practices
Our agile technology and cloud consulting practitioners use full-stack and open-source development skills to deliver your concepts to the cloud.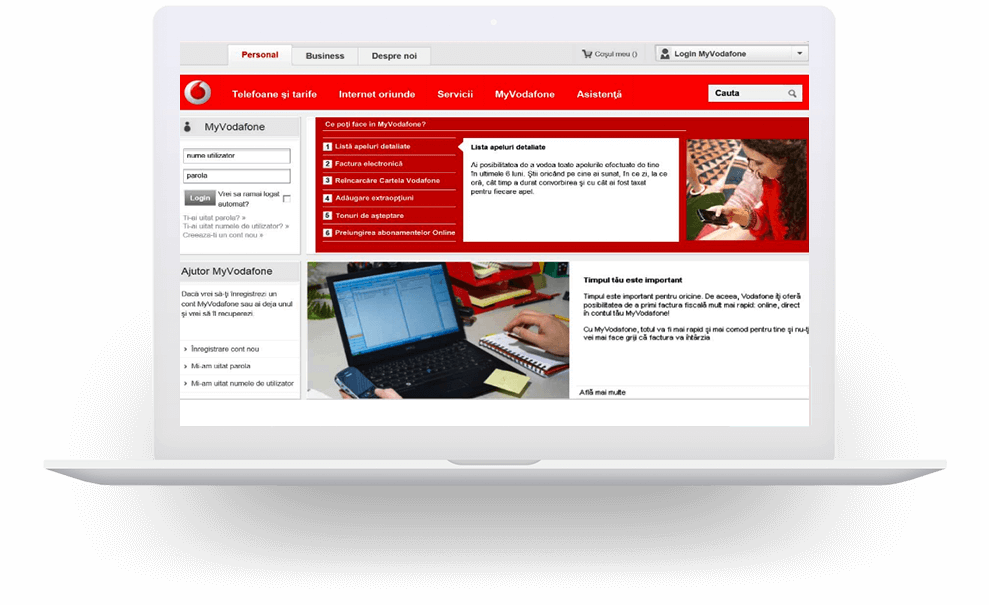 Vodafone 'GroupOn' E-Commerce Marketplace
Vodafone has a major thrust on bringing value-added services under its My Vodafone consumer portal. With a large captive subscriber pool that includes businesses and consumers, it was looking for new business models to keep these subscribers active with the brand. Vodafone had two main challenges: How to extend My Vodafone's features to keep their subscribers sticky with Vodafone? How to extend the business model further to provide eCommerce services?
Featured Resource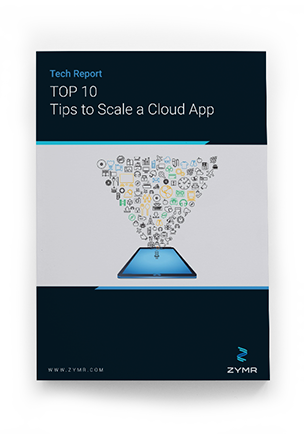 Top 10 Tips to Scale a Cloud App Guide
Often, when developing cloud applications, whether web portals or mobile apps, critical constraints are only realized once usage starts to go up. A common myth is that one can "throw hardware" at problems of scale. But when things do not work well even after adding physical and virtual resources, a technology team may arrive at the costly realization that the app itself was not built in the right way. This can be a potentially fatal error for companies attempting to exploit a high risk opportunity as is the nature of technology innovation. This whitepaper from Zymr provides 10 tips that will help you build applications that will scale without crashing, or compromising responsiveness.