________________________________________________________________________
"The dynamic mobile technology is constantly shaping the entire mobility landscape in the corporate organizations. These mobility technology trends are streamlining the stringent business processes, thus providing a great ease in their day-to-day workflow.
_________________________________________________________________________
"Companies are striving hard to find and execute superior business ideas compared to the executions in the past.  The aim is to bring convenience, boost productivity levels, and achieve the utmost flexibility in working operations. Well, with "mobility technology", you can definitely do so.
"The world is going mobile. With mobility, You can stay connected with your office network without any interruptions even when you're working remotely or off-site. Mobiles have surely made a revolutionary impact in the entire corporate world.
"This game-changing mobility technology is nothing but a technology which is effortlessly portable. It is not merely a topic of discussion but has become a crucial decision with strategic importance among all the CEOs and CTOs.
Top 5 Trends in Mobility Technology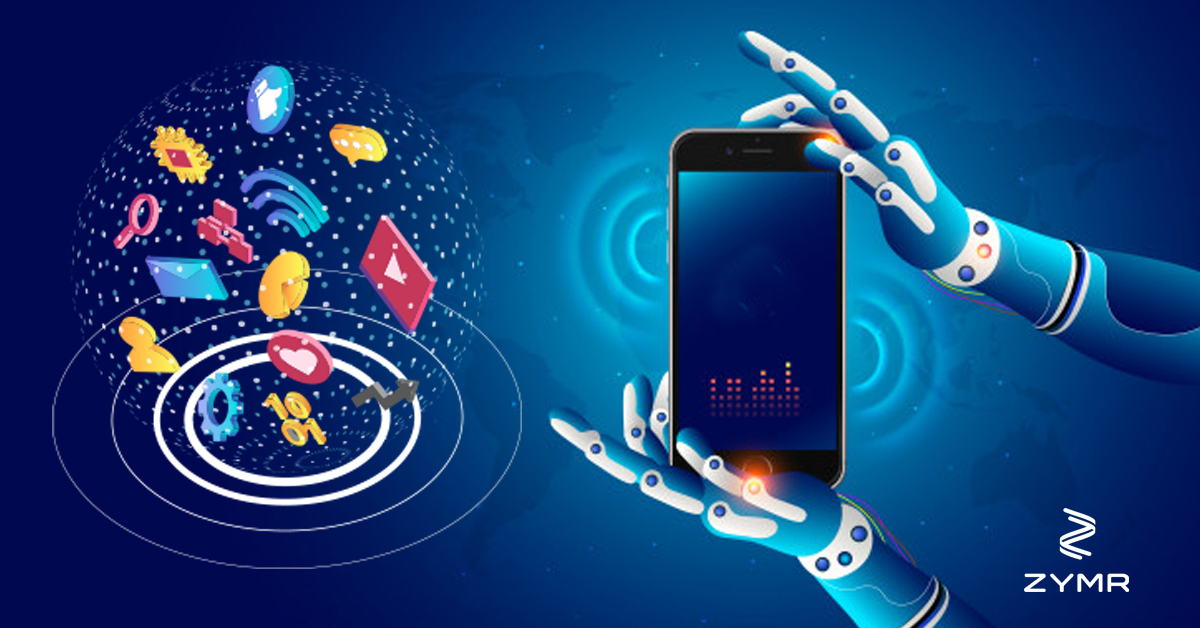 #1 The Unabating Impact of Mobile Videos
"Compared to text, visuals have always managed to fetch higher user interest according to numerous studies. Videos are more appealing, engaging, and entertaining in all aspects. Nothing can stop those videos from going viral among the netizens, which can disseminate the insightful content.
"Businesses are using videos for audience engagement. With the proliferation of Augmented Reality and Virtual Reality applications, mobile videos are getting more excellent traction. AR improves the overall quality of the visual content and fine tunes it, while VR takes the end user experience at a whole new level.
#2 Mobility Apps For Employees at The Workplace
"Mobility can play a transformative role in boosting productivity at the workplace through apps. Employees are extensively using mobile apps for their official work, be it through e-mails, video calls, or chats. Some of the best examples are Slack, Skype, Chanty, Ryver, and Fleep.
"With the proliferation of role-based apps, employees are now getting a thorough understanding of their designated jobs. Mobility is increasing employee engagement and retention.  They will be in a better position to justify the work and perform more effectively.
#3 The Relevance of Contextual Communication
 "The concepts of mobility and customer experience are correlated. If you are an organization, mobility technology can personalize communication with your customers based on past behavior, choices, and purchase history.
"Contextual communication is an interaction between parties where they are equally aware of the relational, cultural, and environmental context behind the informational exchange. It helps in understanding the customer needs and in building long term relationship with them. If communication is streamlined, half of the problems won't even arise in the first place.
#4 Increasing Influence of Artificial Intelligence (AI)
 "AI seems to be the future of everything. No one can ignore AI while discussing digital transformation. In mobility technology, too, AI has a special place reserved through virtual assistants, chatbots, messenger bots, role-based mobile apps in sentiment analysis, automated reasoning, anomaly detection, and predictive analysis.
"AI acts as a foundational technology in mobility, by chipping the necessary elements of innovation and automation in the traditional business processes. It identifies potential opportunities in the untapped markets and aims to enhance the ultimate user experience.
#5 Mobility can Effectively Tackle Compliance Issues
"As mobility waves are getting intense, transactions in businesses over mobiles have also increased. However, compliance, safety, and regulations should never get compromised in the entire process. Mobility takes care of data encryption, authentication with multi-factor authentication, and biometric system.
"With regulations like GDPR and CCPA, security is a major concern for everyone. Businesses are extensively investing for mobile compliances and to ensure confidentiality, by keeping the integrity of designated content intact.
"These are a few of the trends which are worth your time, attention and investment. Mobility is crucial and cannot be ignored at all if we are discussing one of the most dynamic topics like digital transformation. "Mobility is important, but it's even more important to deploy it cautiously in your organizational structure to yield the best possible outcomes. By deploying mobility solutions, security should not get compromised and the productivity of employees should be improved.
"We, at Zymr, operate with a well-defined goal to align mobility technology with your business needs. Our premier mobile app development services are robust and strictly adhere to the agile methodologies. Give a definite direction and execution to your unique app idea with our expertise. "We can help you in leveraging the potential of this game-changing technology. Our profound experience, robust development processes, and agile methodologies are totally aligned to the cutting edge technologies. "If you want to know more about the implication of mobility technology in your business processes, we are just a click away"! Contact our team today.