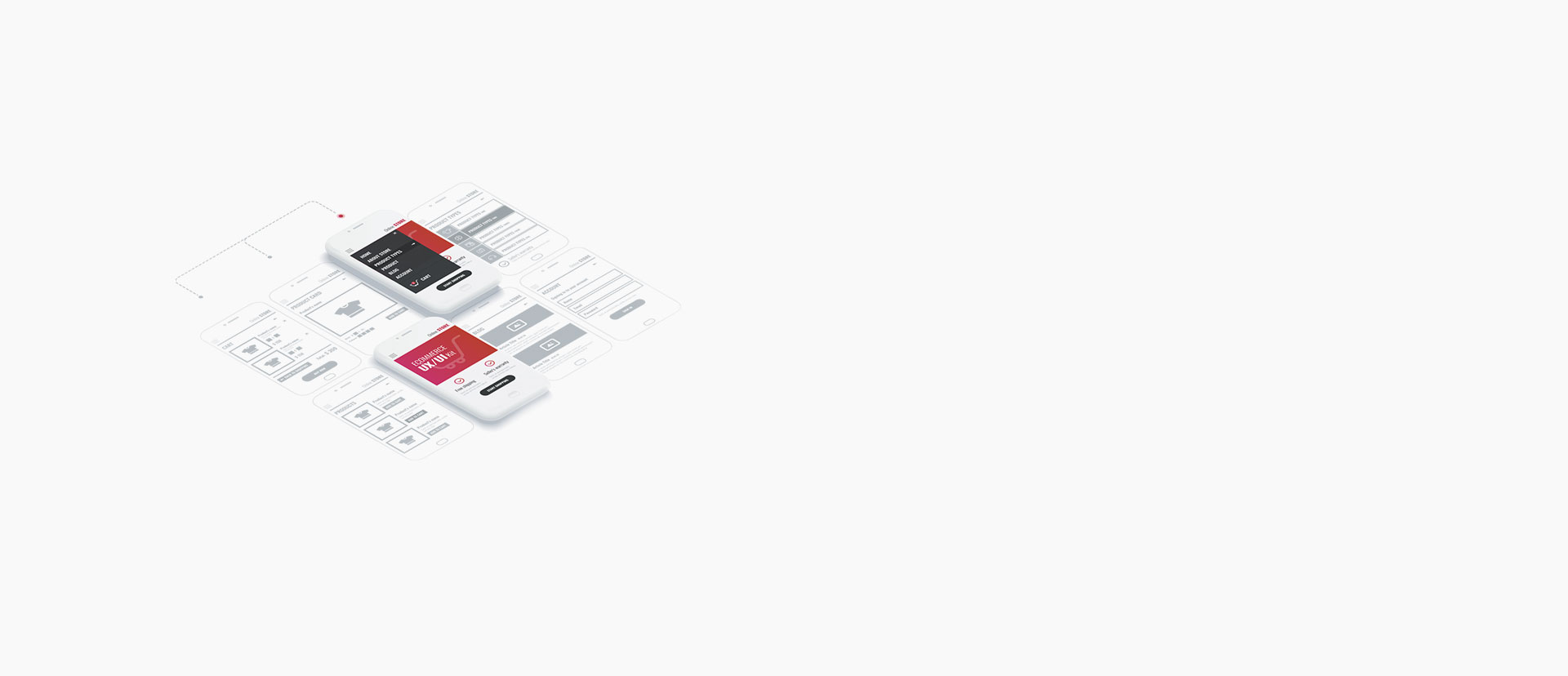 Unlock more potential of your unique app idea with our mobile application development services.
Zymr adopts multiple app development platforms, devices, cross platforms, and operating systems to develop robust and scalable mobile apps with absolutely brilliant and highly interactive displays.
Get ready to grapple a powerful and seamless mobility ecosystem and experience app development that arrives packed with top notch quality. Zymr's mobile application development services help companies deliver security without impacting usability, and provide users a more intuitive experience across devices, fully leveraging the game-changing potential of mobility. We hold profound experience, development processes, and methodologies to come up with app solutions having cutting edge technologies.
With 100+ clients under our belt, Zymr is counted among the leading custom mobile app development companies. We bring together our highly qualified developers to offer full-cycle customized mobile app development services that cater to your business requirements. From concept to launch – we've got you covered! Our outstanding mobile app development allows users to decipher the concepts of innovation for the purpose of making their business highly distinctive. Our team is here to assist you with mobile application development needs.
Our Expertise
We offer highly functional mobile app development drawing a hands-on experience in the below listed solution domains.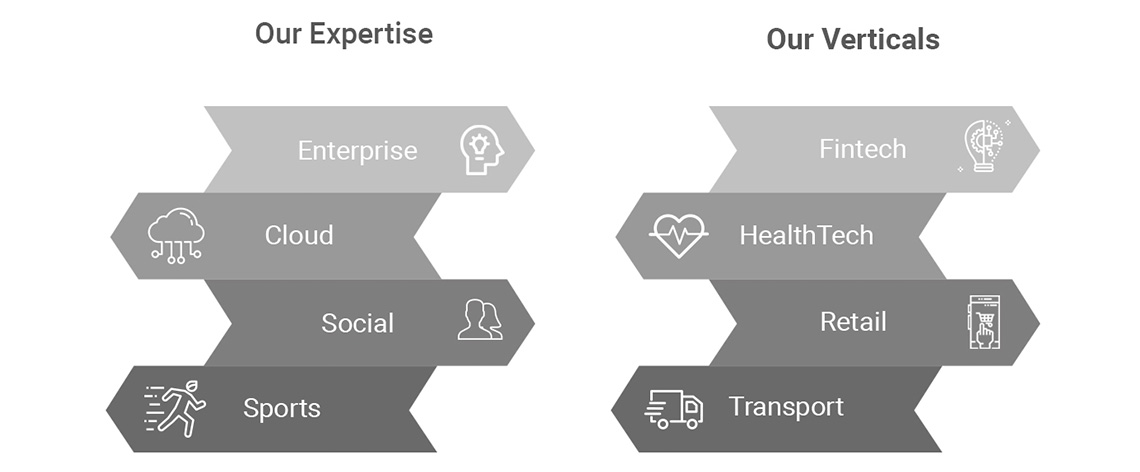 ---
Our Approach
Zymr's value-driven approach is carefully crafted to help you enter the market quickly with an impeccable mobile application. We emphasize on transparency, continuous quality assurance, and quick turnaround time.
Business values

Our team of BA and R&D experts are prepared to cross the extra mile needed to fully understand your concept. We collaborate with your team of stakeholders to create an application that matches the business as well as user requirements.

UI – UX Expertise

Our aim is to make your mobile application a scene stealer, channel your brand identity, and offer seamless experiences to the users. We follow the design guidelines set by Google and Apple carefully to make sure your app design is easy to adopt and use.

Transparency

Your feedback is valuable. We ensure 100% transparency in our projects by offering you timely updates on the project status during all the stages of app development. Our team uses sprints, daily reports, email updates, onsite visits, and much more to address all your concerns and ideas.

Results

We focus on shrinking the gap between your concept and a winning app solution to put you on top of the map in the market. Choosing the full package of Zymr's mobile app development services complete with agile processes and rapid prototyping enables you to make smarter decisions and stay actively engaged in the project from day one.
---
Our Technology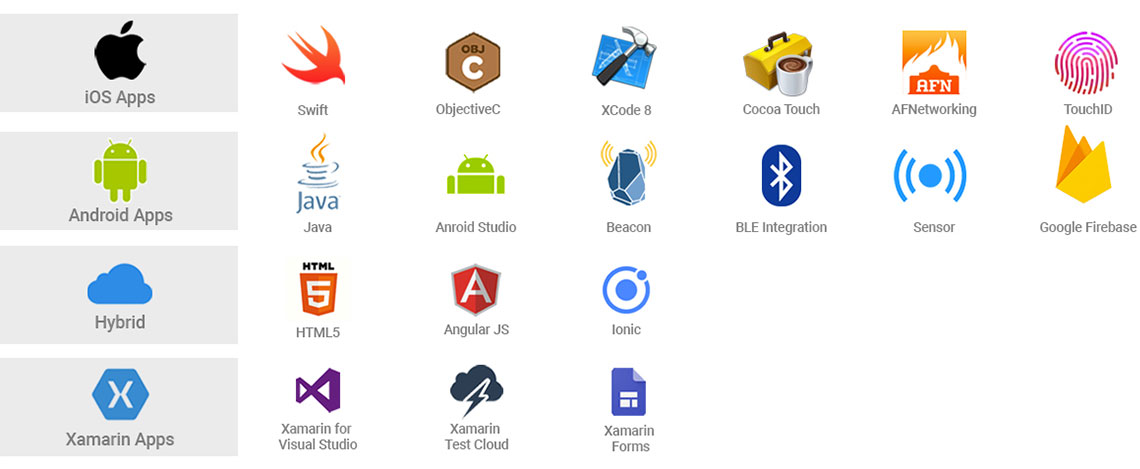 ---
Our Services
Ideation

Every unique app begins with a concept. We deeply analyze the concept of your app and strategize the approach to put your ideas into the best shape.

UX and UI design

We understand the importance of flawless UX and UI design for your app to stand out. We can help you strategize the right set of features, pick the right typography and color elements, and design and define the entire user experience.

App Development

We're the masters in creating flawless applications. Right from user-facing front end to server side back-end – we manage it all. We can get your application up and running in no time at all.

QA, Testing, and Continuous Delivery

Placing QA, DevOps, and testing experts in the loop, we ensure you can roll out new features quickly and ensure your software runs smooth on every screen and browser.

App Launch

We hold years of experience in deploying apps and helping their owners pass the tough standards set up by app stores. We can assist you track the application's efficiency, optimize marketing strategies, make updates driven by user feedback, and get tangible profits.
Our Clients
Zymr is a leading software development company that works with some of the most demanding venture-funded startups and mid-to-large enterprises based in the USA, Europe, and APAC, to render their cloud-enabled products and services.
​ Our Achievements
Our agile software development teams are trained to design and deliver software that seamlessly surrounds our customer's core. Our cloud technology solutions have the finesse that is guaranteed to delight end-customers.
Subscribe To Our Newsletter
Get all the latest cloud trends and Silicon Valley news delivered right to your inbox.