Infrastructure and Operations (I&O) industry has witnessed significant disruption in the recent decade. It has spurred the shift to hybrid IT, growth of the cloud, and prominence of IoT among several other factors. The active contribution of I&O leaders towards digital success sets them apart from the pack thereby having an important role to play in forward-looking enterprises. Every year, the I&O leaders look forward to Gartner's reports to stay relevant in the ever-evolving digital landscape.
Ross Winser, Senior Research Director at Gartner suggests that automation is likely to turn the game around when the technologies that ruled 2019 and artificial Intelligence and Edge Computing will gain visibility in the coming years. For 2020, Gartner highlighted the role of automation with other critical aspects like Hybrid IT, DevOps, distributed cloud along with what impact they will be having on the modern I&O leaders. Without further ado, let's move on to the top trends. 
Top 10 Infrastructure and Operations Trends in 2020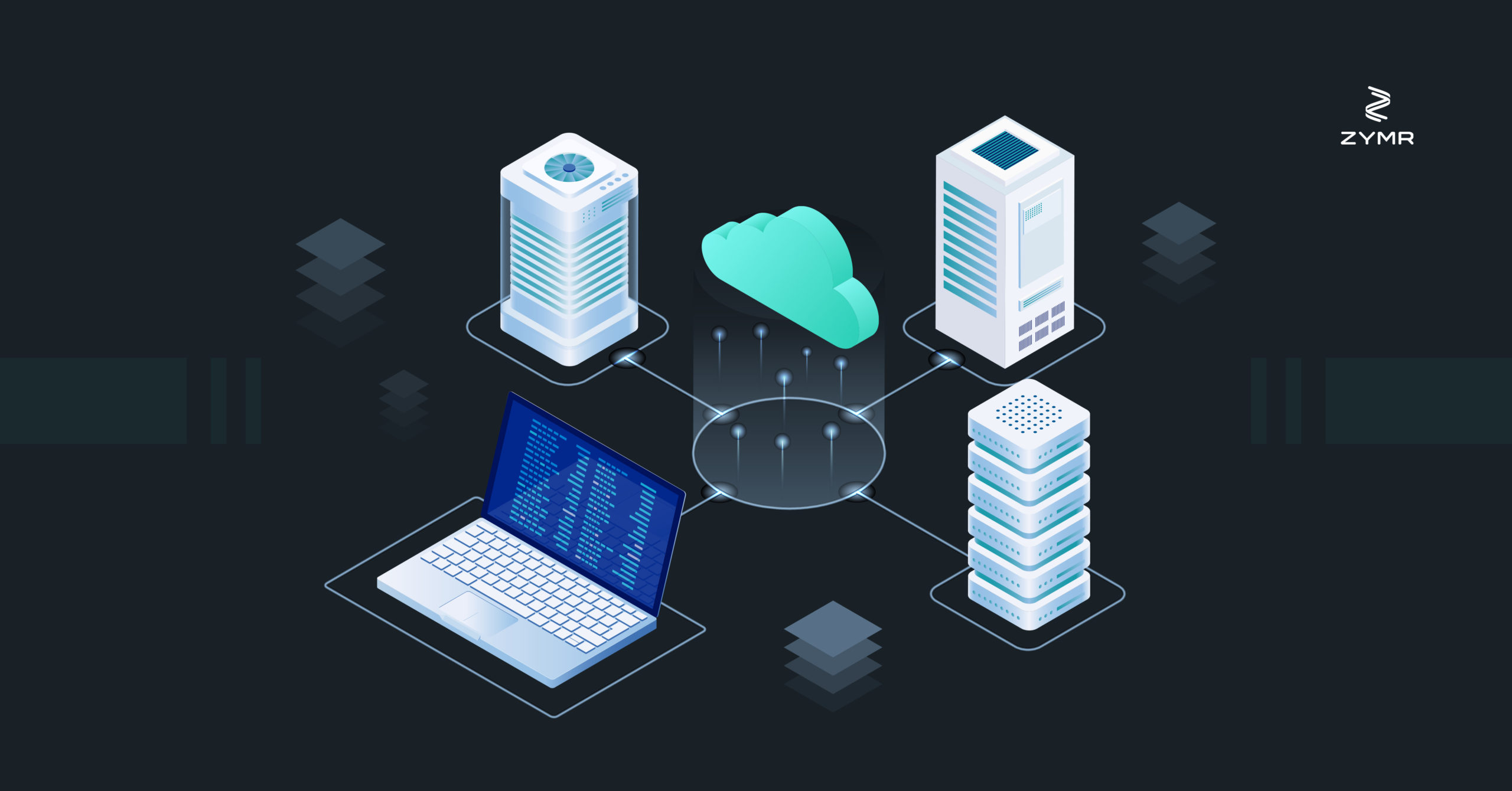 Trend 1: Automation Strategy Rethink
By 2025, more than 90% of enterprises will have an automation architect, up from less than 20% today – Gartner
In the last few years, Gartner has heavily focused on how automation has digitally transformed the industrial, business, and technical dynamics. With the increase in digital businesses, demands for I&O automation has increased manifold. I&O leaders have to have a strategic approach to automation as I&O teams have resorted to automation that has resulted in varied automation capabilities among I&O teams. An automation strategy must ensure scalability for digital business requirements, and use cases must be in line with business strategy. I&O leaders should implement strategies that embrace technological innovations.
Trend 2: Hybrid IT vs. Disaster Recovery Confidence 
By 2020, 90% of organizations will adopt hybrid infrastructure management – Gartner
Disaster recovery becomes highly complex in a hybrid infrastructure. In this world of distributed applications and complex integration, I&O professionals are under constant fear when it comes to disaster recovery. The disaster recovery strategies should be aligned with workload in public cloud, private cloud, traditional data centers, and at the edge. Enterprises relying on "as a service (aaS)" offerings tend to overlook certain features that can strengthen resilience, and minimize the resilience planning gaps, which should not be the case. 
Trend 3: Scaling DevOps Agility
By 2023, 90% of enterprises will fail to scale DevOps initiatives if they do not create a shared self-service platform – Gartner
DevOps environments have gained a whole new momentum in 2020. Organizations try hard to scale DevOps making sure the necessary skills are scalable and teams not indulging in duplication of efforts. I&O leaders fail to establish high governance and efficiency standards, if product development teams are using multiple platforms inconsistently. Inability to create a shared self-service platform restrain enterprises to scale DevOps initiatives. I&O leaders should direct teams to focus on operating shared self-service platforms which enable product teams to fast-track delivery ensuring quality and standardization. Shared self-service platforms provide a "digital toolbox" of I&O capabilities to help multiple DevOps teams to ensure consistency. 
Trend 4: Infrastructure is Everywhere — So is Your Data
By 2022, more than 50% of enterprise data will be created and processed outside the data center or cloud, up from less than 10% in 2019. And, 60% of enterprise IT infrastructures will focus on centers of data, rather than traditional data centers – Gartner
In this new hybrid IT world, infrastructure and data is everywhere to keep the pace with changing business needs. With data becoming increasingly distributed, I&O teams struggle to ensure necessary protection and management, and must plan for the accompanying data impacts. A data-driven infrastructure impact assessment is crucial in the initial level of IT solution design. Find out where the data is stored, how it is consumed and what is the impact of growth rate on I&O's ability to tackle data-related issues.
Trend 5: Overwhelming Impact of IoT
By 2022, 80% of leading I&O organizations will devise I&O strategies for digital business initiatives such as Artificial Intelligence and IoT – Gartner
IoT projects facilitates I&O leaders to test new strategies and prove their worth to the business. Every IoT initiative has a role for I&O with influence, responsibility and ownership. I&O has four kinds of roles to play in IoT. As a Bystander, I&O is not involved in IoT initiatives. As s Driver, I&O is the main initiator behind IoT initiatives. As an Operator, I&O doesn't drive IoT initiatives, but is called in the postpilot stage. As an Implementer, I&O doesn't drive IoT initiatives, it comes from LOB or operations teams. I&O must be a part of IoT planning discussions to understand the service and support model at scale. Considering inherent complexities, transformative and far-reaching nature of projects, IoT can be overwhelming.
Trend 6: Distributed Cloud 
In 2020, "distributed clouds" will support tethered and untethered operation of like-for-like cloud services between the public cloud and dispersed physical locations – Gartner
Distributed cloud is when the cloud is coming to the businesses by allowing data centers to be located anywhere. Public cloud services are available in different geographical locations while the provider manages operation, governance, updates and evolution of the services. I&O leaders decide on the suitability of distributed cloud as it is getting a lot of traction. The distributed model is appealing to organizations that face physical location barriers in case of cloud services. As this trend is still in the nascent stage, I&O leaders should explore its potential impact to succeed. 
Trend 7: Immersive Experience
By 2022, 70% of the enterprises will be experimenting with immersive technologies for consumer and enterprise use, and 25 percent will have them deployed in production – Gartner
Digital behemoths with consumer technology experience have raised the bar of expectations among I&O customers. With proliferation in immersive experience, functions that used to be considered as value-adds have turned into baseline expectations. The users want to experience seamless integration, prompt feedback and high availability. As digital business systems get into I&O infrastructure, the consequences of I&O issues are soaring high. 
Trend 8: Democratization of IT
By 2023, four key aspects of democratization namely application development, data and analytics, design and knowledge tend to accelerate – Gartner
Businesses focus on low-code and no-code platforms for application development. Developers can create web and mobile applications using minimal code approaches. It drives a "self-service" model for business not a central IT for a formal project plan. I&O leaders should continue to extend their support to the teams and the organization. I&O leaders should rationally consider low-code or no-code approaches, it's important to determine the suitability of the approach rather than rejecting outrightly.
Trend 9: Networking — What's Next?
Culture hacks and calculated risk is needed in 2020, as investment in new network technologies is only part of the answer – Gartner
In 2020, future network innovation will focus on flexible business models. Automation enables simple, reliable and responsive networks. Network teams have created high levels of availability but customers of network teams ignore the technical debt that is posing a serious threat to a few teams. Progress of network teams can be decelerated in the absence of right leaders who can tackle technical debt. Network teams can deliver highly available networks with change management. However, cultural challenges of risk avoidance, technical debt, and vendor lock-in are a few of the challenges for network teams. 
Trend 10: Hybrid Digital Infrastructure Management (HDIM)
In 2020, the HDIM market is in the early stage of development, but 20% of enterprises are expected to use HDIM tools to optimize workload placement by 2022 – Gartner
With an increasing demand for hybrid digital infrastructure, scalability and management issues are taking a toll on IT leaders. HDIM focuses on operational processes , skills, and tools that come with hybrid infrastructures. The I&O leaders should examine functionality and encourage their teams to fill gaps by integrating tools and growing their baseline. I&O leaders will identify new tools that challenge silos of visibility, in case the tools that they have are unable to combat hybrid digital infrastructure management challenges. 
To Wrap Up
As we have seen in the above Infrastructure and Operations Trends 2020, amidst the pressure on IT leaders to keep up the pace with the dynamic environment, infrastructure has evolved like never before. As a result, the I&O leaders are on their toes to decipher digital businesses, cloud computing, and hybrid information technology to make sure their core capabilities are aligned with the business and deliver quality. 
Hopefully, these trends will gear you up by getting your head wrapped around preparing for some of the major shifts that the I&O landscape is likely to face!