Business Value
Zymr provided full-stack CloudTech SDN solutioning to develop Accelera's Wi-Fi cloud-controller, which supported a massive scale of subscribers of large service providers like Comcast in the United States.
Solution Map
Verticals

CloudTech

HealthTech

FinTech

RetailTech

SocialTech

ShareTech

Domains

Applications

Security

Infrastructure

Orchestration

Mobility

Analytics/AI

Practices

Development

Cloud Operations

Quality Engineering

Continuous Integration

Continuous Delivery

UX / UI
System Architecture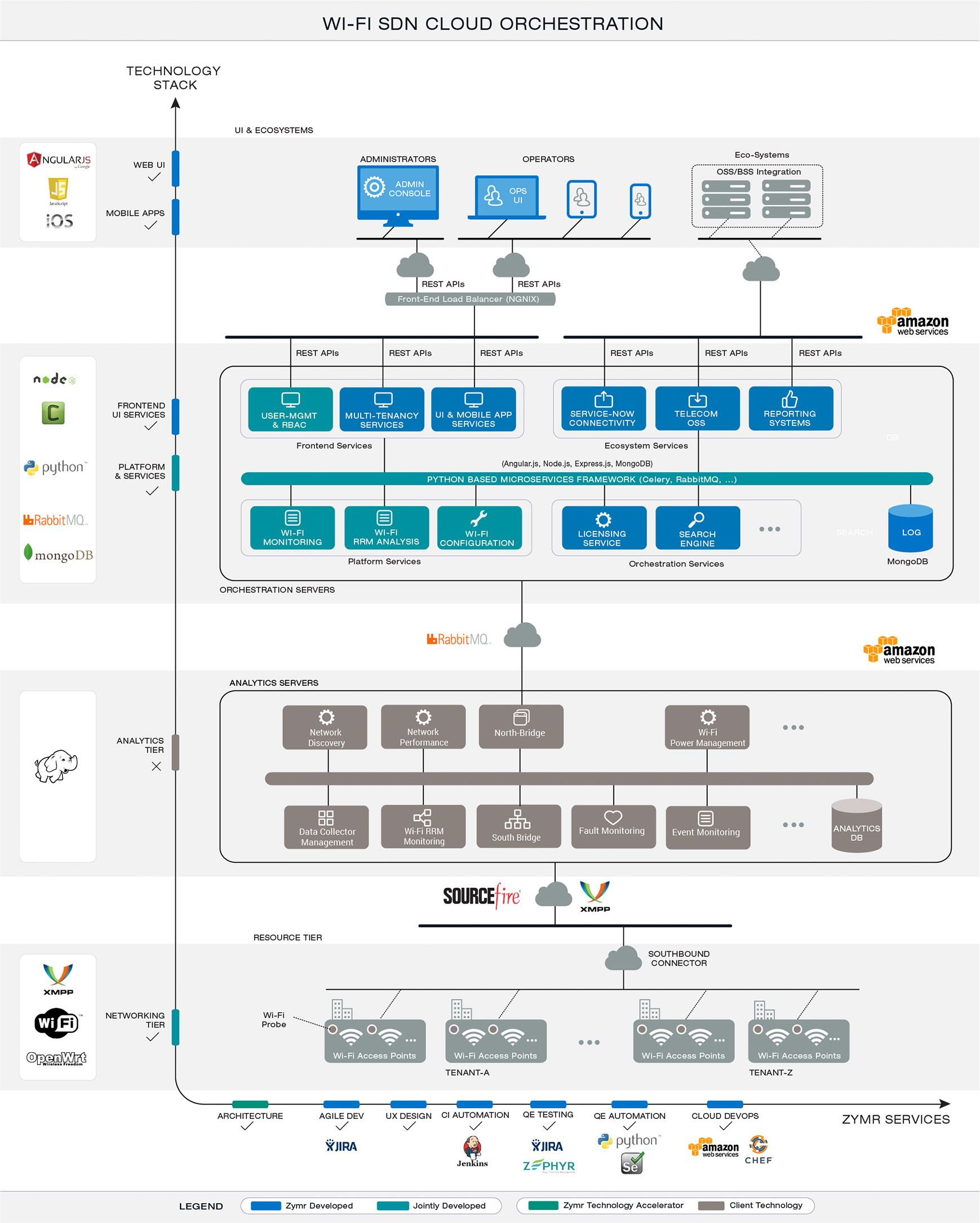 Success
Zymr followed the agile development process to build this complex product suite using a cutting-edge microservices cloud controller. Zymr was the sole developer of the Web UI, and co-developed the iOS App. Zymr developed a robust test automation framework using Robot, Selenium and Appium tools. Zymr's DevOps team built Puppet based scripts for continuous delivery on Amazon's AWS environment. In production, the Wi-Fi NaaS achieved a 99.99% uptime, powered by Nagios and AWS monitoring tools. The multi-tenancy NaaS solution was adapted for leading U.S. Carrier, MSP and Enterprise customers.
Implementation ToolBox
Frontend

Angular.js
Node.js
Bootstrap.js
iOS
Android

Backend

quartz
RabbitMQ
Celery
XMPP
MongoDB

Resource

OpenWRT
DD-WRT
WiFiDog
ChilliSpot
Atheros
Process

Jira
Jenkins
Amazon AWS
Chef
Selenium