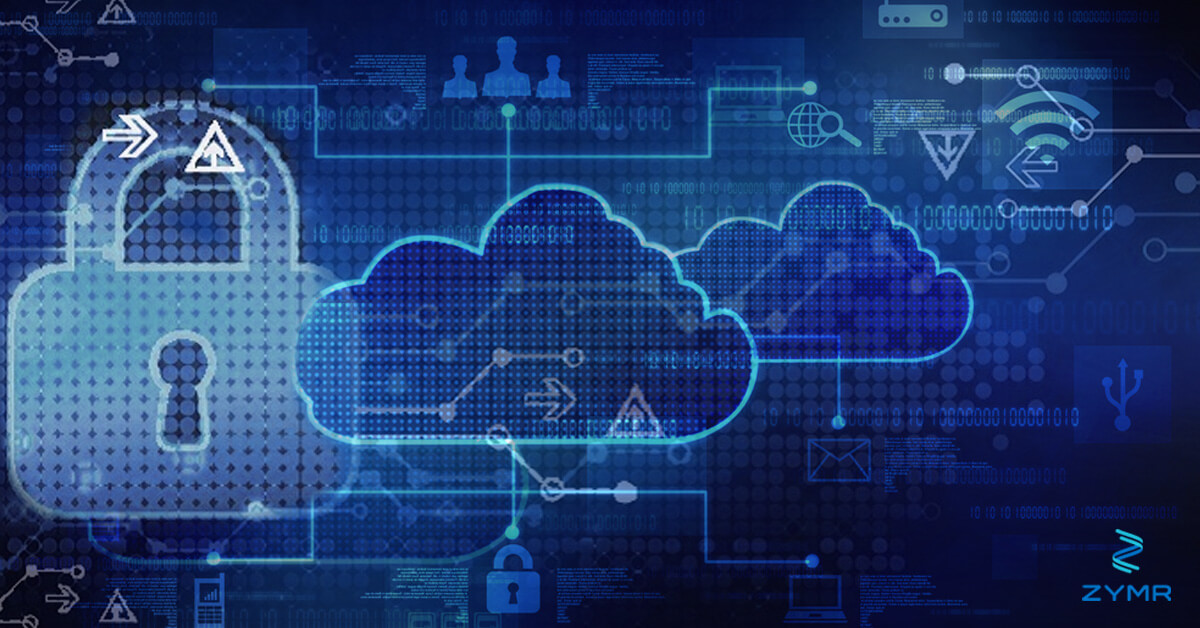 More than a buzzword, the "Cloud Technology" adoption today has become a ritual which every organization is becoming well-acquainted with. Over 85% of the companies will be adopting cloud computing mechanisms by 2020. No doubt it offers numerous advantages, though cloud security has always been a major concern for all of us.
Netflix an all-rounder has excelled in adopting "Cloud Security" measures, too. It has used almost all the features of AWS like Guardduty; which continuously scans for threats. IAM; Identity and Access Management, which prevents unauthorized and unwanted access. Cloudtrail logging; it gives an idea to Netflix on how things are going. Trailblazer; helps in finding out which AWS-API calls have logged by CloudTrail and what they have been logged as.
The major security loopholes in the cloud adoption process are:
Loss of data while migrating to the cloud
"Loss of data" can be very troublesome as well as fatal for the organization if it reaches in the wrong hands. It is the power of data that can make or break any organization. Loss of data can be very much possible at the initial stage of cloud adoption as the platform for data changes. Data security in cloud computing technology is a must.
Insecure cloud platform or cloud infrastructure
It is understandable that while migrating to the cloud, there will be a good chance for data to get compromised. But what if the platform is not trustworthy. Though the chances are very less as cloud providers spend millions of dollar in their security mechanisms, however, it can be a possibility.
In 2015, it was reported that Google has lost a company's data over the cloud. However, there is only 5% possibility where the cloud provider is in fault. 95% times it's the employee who is in fault. They log into their cloud solutions account from mobile phones, tablets, and desktops or PCs, hence making the system more vulnerable to various external threats.
Faulty authentication procedure
The authentication procedure should be multilayered because a single layer procedure is prone to spiteful uses and is a lot easier to crack by hackers. It is suggested to aid it with passwords for more protection. Authentication procedure should be strong and powerful. Phishing and social engineering attacks are also quite common lately in the context of cloud security. Phishing is fetching the sensitive data like usernames, passwords, bank details by disguising as a trustworthy source in the electronic system. Whereas, Social engineering denotes all the malicious activities which are possible through human interactions.
Ineffective firewalls and malware detection
A firewall is a tool that provides protection against unauthorized access. Malware is a virus which aims at getting an unauthorized access in a system. Efforts should be made in the direction to strengthen firewalls and removal of malware. Malware captures and observes users' movements without their consent and collects their data, the consequences, therefore, can be very severe.
Not deploying cloud security practices correctly
There can be plenty of options to hack the data if the company has not taken any precautions regarding the safety. Artificial intelligence is like a boon that not only helps in the detection of unusual activities but also in unauthorized attempts to gain access. AI can help to a great extent against such malpractices. Also, a seamless security mechanism can help in effectively dealing with cloud computing security risks.
Bugs, viruses, and crashes
Bugs or crashes hamper the functionality and working of a software application or operating system. Similarly, viruses lead to the slowness of system, infect computer programmes and applications, data loss and even cause crashes. Along with the data loss, they tend to affect productivity, deteriorate the brand image and also lead to certain adversities.
According to the latest research, around 25% of enterprises are currently under the impact of Cloud Cryptojacking activity. It is the unauthorized use of someone else's computer system to mine cryptocurrency. The miners, who are using it in an unauthorized way get the benefit of other's computer power, electricity and time. Though, it can be prevented with extra cautions like blocking irrelevant ads, adopting safeguarding measures, etc. You also need to filter suspicious websites and should rely only on the trustworthy ones. Sometimes, the mastermind is someone from the organization itself. Such insider threats are very dangerous as they are well aware of all the safety actions and measures which the organization has already implemented.
Hackers have hijacked Tesla's public cloud to mine cryptocurrency. Tesla was using AWS as their cloud platform at that time. After that, it immediately locked down the cloud platform within a day, the incident had really shaken the entire Tesla group.
Remedial measures for fixing these loopholes are:
Keep a backup of your data in-house
It is always advisable to have a copy of your data at the in-house server. Cloud can never entirely replace the in-house applications and that's a fact. If electronic copies of your data are handy with you, you will never face issues even in case if the data gets lost or corrupted. Though partly, but at least you will be having some of the data with you. While transmitting the data over the cloud, keep a balance between both cloud platform and in-house server.
Encrypt the data properly
As per RedLock, 49% of the database is still not encrypted. Encryption is the process of converting information into codes to get protection against malicious users and unauthorized accesses. It is not a one-shot mechanism but is required at each and every stage of the cloud process. Even when the cloud is automatically encrypting your data, it is suggested to encrypt it from your end in advance to assure double safety.  It is one of the best cloud migration strategies.
Stay cautious while sharing confidential data
Safety is never ensured by the internet. It's suggested to never rely completely on the cloud with your bank details, sensitive clients data, debit-credit card details. It may also include KYC information of customers, patents, copyrights, competitors' data, contact details of key personnel, etc. Also, make your passwords unique and stronger. Frequently change them and do not share it with anyone.
Install a genuine Anti-virus
It is a software that is designed to eliminate computer viruses. Sometimes the problem is related to the computer system, that you are using for logging in, viruses can plunge in and your data security may get compromised. By continuing with the above-mentioned point, do not use your password on any random system or where there is no guaranteed security. Access your accounts only through trusted sources.
Along with that following are the suggested practices:
Do not open suspicious spam emails or messages.
Use only trustworthy sources, platforms, and applications.
Update the operating system frequently.
Deploy more powerful security settings
Test the security mechanism in advance
Some organizations are investing heavily to boost and check the stability of their safety mechanisms. They hire ethical hackers to check the reliability of such safety mechanisms. It is more like a proactive approach which organizations can take in advance to avoid unforeseen future events.
Using DevSecOps as a tool to safeguard data
Combining development and operations team for securing data can be a great initiative taken by the companies. DevSecOps provides unmatchable speed and agility to security teams by enhancing collaboration and communication among the team members. It provides a better platform for quality assurance testing. Also, it helps in the identification of vulnerabilities in the code.
Yes, cloud computing can offer an end number of services to its clients, but it is utmost important for the cloud company to plan and execute the "cloud security solutions" first. Understand the priorities and then initiate with the migration process. You can consult Zymr Inc. for your Cloud Security Solutions. We are into full-stack cloud computing services. Ensure a smooth cloud journey of your business with Zymr today.