E-commerce giant, Amazon, is a trailblazing example for DevOps. Earlier, the company had been facing problems related to unused server capacities, which indicates that scalability and flexibility have always been an issue for Amazon. It has adopted DevOps for its myriad benefits and advantages, one of them being automation.
Jeff Bezos-led empire has relied on DevOps to ensure 'the utmost efficiency' in the internal IT mechanisms, to deliver services and applications at a higher pace and to serve customers effectively, as it has always kept "customers" on top priority. They have categorized themselves as a classic example by successfully embracing all the IT trends into their system, be it cloud computing, serverless architecture, artificial intelligence, machine learning, automation, lean six sigma, robotics or, DevOps.
DevOps has genuinely revolutionized the entire IT domain. The focus is on facilitating quickness in the workflow with continuous monitoring. It is not a technology in itself, but an approach that aims towards "Efficiency." More than 50% of companies have already implemented the DevOps methodology in their business workflow as they have realized its essence. And the rest are on the verge of accomplishing that. As per the grand view research, DevOps market will reach US$ 12.85 billion by 2025.
Why was DevOps introduced?
Lack of collaboration between development and the operations team.
Poor synchronization and reliability.
Distorted communication.
Productivity, delivery, and efficiency issues.
Higher capital and operational expenditure as well as overheads.
Release and deployment used to consume more time earlier.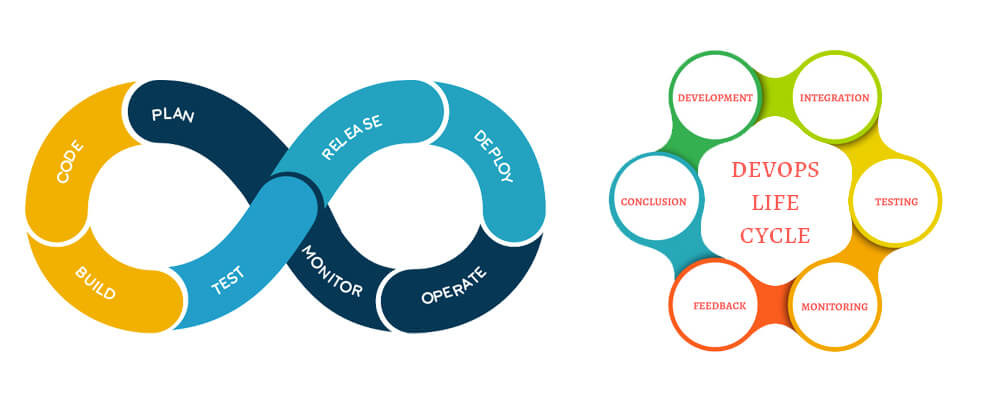 Previously, Devs and Ops used to work separately in silos which led to a lack of coordination and transparency. As per the recent RightScale survey, 54% of the companies have adopted DevOps, and the buzz about it is continuously increasing.
Top DevOps trends you shouldn't miss in 2020
The flare of Serverless Architecture
Serverless Architecture can take DevOps to the very next level. It is not actually without a server, but there is a third party, i.e., cloud provider, involved in the process that takes care of the entire architecture. The developer concentrates only on the "Application Part." FaaS and BaaS are two crucial aspects of serverless architecture. With serverless architecture, you can cut down on the costs, can save your time, and the workflow will be resilient.
Agile DevOps team helps the organizations when they are on the verge of migrating from traditional IT structure to Serverless Architecture, especially in the initial phases when IT support is utmost needed. After the migration gets done to the serverless platform, the DevOps team is left with very minimal maintenance work. DevOps is the only successful way to complete the migration process. The duo goes hand in hand with similar objectives and complements each other on various fronts.
(Also read on Serverless Architecture v/s Traditional Server – What makes the former so important?)
A drastic shift from Monolithic to Microservices Architecture
The monolithic architecture was everyone's favorite but has now become a "history." Microservices has replaced the monolithic architecture for several reasons. The monolithic architecture is in the form of a single or a unified unit whereas, in microservices, fragments of units are independently connected. DevOps can focus only on those individual units where it is utmost required. Microservices and DevOps together is a better choice for a unified architecture as both target "Operational Efficiency." Microservices architecture saves both time and effort.
"The DevOps excellence is a prime component of microservice excellence". – Netflix
Microservices is based on similar ideologies like DevOps. Amazon, Netflix, eBay, Facebook, Uber, Groupon, Google are all into microservices architecture. Uber is an exemplary example. The ride-sharing behemoth started with monolithic architecture and soon shifted to microservices architecture to streamline its workflow mechanisms in terms of scalability, flexibility, speed, and agility.
(Also read on Monolithic vs Microservices: Which Architecture You Should Follow and Why?)
Artificial Intelligence and Machine Learning will augment the growth of DevOps
DevOps aims at automating the repetitive and routine tasks. Artificial intelligence and machine learning can do such tasks with efficiency. DevOps team can use AI and ML to facilitate their workflow and AI can optimize the DevOps environment. DevOps team can use AI and ML to facilitate their workflow, and AI can optimize the DevOps environment. By 2020, AI and ML will surpass IoT and take the lead in the digital transformation process. Though adopting AI is a complex phenomenon and it is not possible for all the companies to implement it succinctly. However, for starters, even the adoption of their basics can assist the DevOps team to a great extent.
With the right approach, the DevOps team and AI can release software faster that too at a lower cost. Handling and managing data is also a cumbersome task, and it requires an AI-driven approach in DevOps. It also manages big data and its computation. AI has now become a valuable tool that predominantly helps in the decision-making process in DevOps.
AI can assist DevOps through:
Data accessibility has always been a major concern. AI provides data seamlessly to the DevOps team, as and when required in no time.
Optimal utilization of resources by analyzing the patterns, predicting future requirements, automating workflow, etc.
Focuses more on creativity and innovation thereby removing all the redundancies from the operational lifecycle processes.
Automation has become the need of an hour
Automation is anything done through technology with minimal human intervention. It decreases the manual efforts and replaces it with technical assistance. DevOps works on the ideology of "Automate Everything". Automation in DevOps aims at increasing the speed in software delivery, minimizing lead time, faster reach to market, more efficiency and accuracy in workflow, flexibility, agility, etc. Automation in DevOps accelerates the pace of everything whether it is building, deploying or monitoring.
Earlier only development team used to work on an automated workflow, the operations team was doing every task manually. Automation became the absolute requirement in DevOps as it minimizes the errors which are the result of human negligence or ignorance, and plays a crucial role in delivering the ultimate "value" to the end client. Also, it is a continuous process.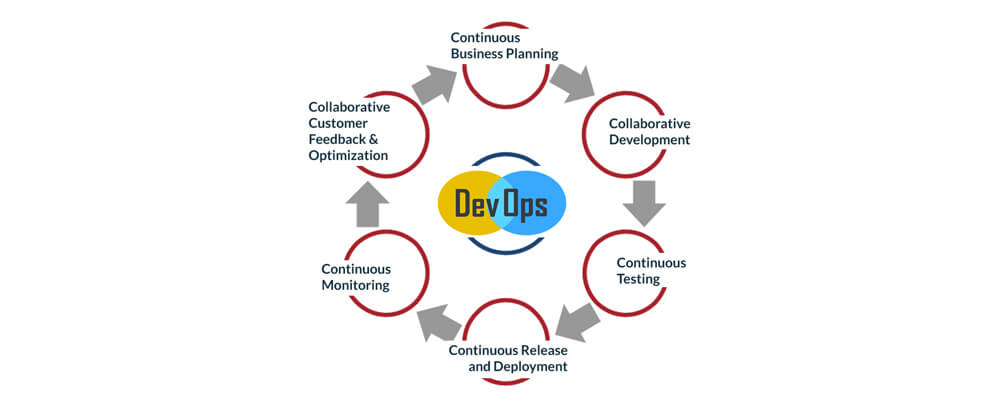 Evolution of Kubernetes
Containers manage the entire lifecycle of applications, and it encapsulates all the codes, details, and other required elements that aim at delivering consistency, efficiency, and productivity in the workflow. Kubernetes is an open source container orchestration platform started by Google, which helps various containers to work in coalition and thereby reduces the unnecessary operational hassles. The advantages are auto-scaling, rolling updates, load balancing, DNS management, volume storage, etc. It can smoothly run on the data center, public cloud, or even on hybrid cloud.
Many CEOs and IT people have already adopted Kubernetes worldwide and it is expected to glide by 2020. With Kubernetes, the developers can easily share different software and applications with the IT operations team in real time. The primary reason for bugs and errors is the difference in the IT environment or infrastructure. Kubernetes helps in combating against that hindrance and promotes collaboration and effectiveness between both the teams. Efficiency gets boosted by opting for the Kubernetes workflow, as it provides an ease to the build/test/deploy pipelines in DevOps.
Testing will become pervasive
DevOps aims to fasten the recovery time in case of bugs or whenever the software crashes. Testing is inevitable and is required at every step of the DevOps cycle. It is not just a one-time affair anymore, but an ongoing phenomenon indeed. Testing needs to be automated to yield the best results.
The role of QA (Quality Assurance) has also increased manifold. QA department needs to align its workflow with the DevOps cycle. They need to be utmost sure on automation of the test cases. They have to be sure that the environment is standardized and the deployment on their QA boxes are carefully automatized. From pre-testing tasks, cleanups to post-testing, everything should be automated and must be aligned with the DevOps cycle.
(Also read QA in DevOps is Shrinking – Here's What You Can Do About It)
Security will attract more focus: "DevSecOps"
DevSecOps has penetrated the entire IT domain, especially the DevOps department. It teaches the "security first" approach in the DevOps process and integrates "security practices" in the entire DevOps mechanism. Companies are heavily relying on AWS for DevOps to ensure security.
DevSecOps has the following advantages:
Swiftness in speed and agility in security mechanisms.
Prompt responses towards change.
Better collaboration, coordination and communication.
Quick detection of vulnerabilities and bugs in code.
Team members can focus on more crucial work rather than focusing on safety infrastructure.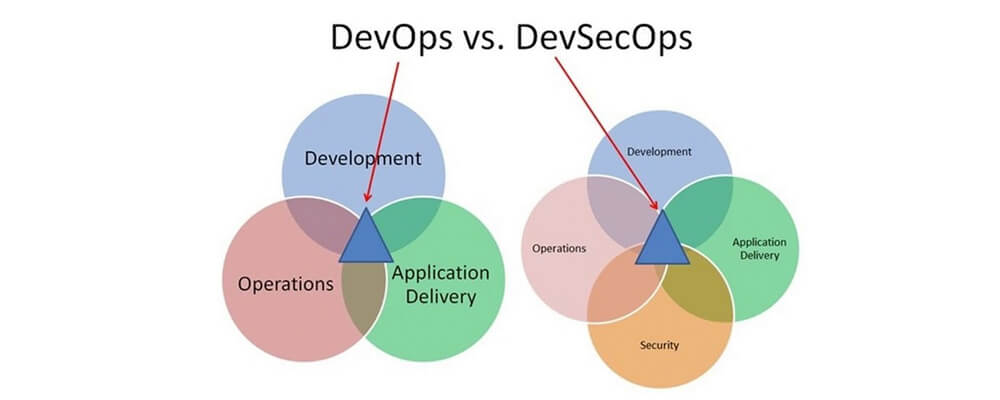 In the above paragraphs, we came to know the relevance of DevOps. It is a "continuous" process involving the development and operations team. There is an ongoing business planning aided with collaborative development, where testing is inevitable and required at every step of the loop. There is a continuous release-and-deployment in software or applications with constant monitoring. And, the cycle takes a pause for customer feedback and for optimizing the process. Again, it starts back.
DevOps is utmost required for any organization which is into providing products or delivering solutions. For many businesses, it has now become a standard way of working. They are also forming an entirely separate DevOps team to smoothen the workflow. Just like in cloud computing, Microsoft Azure and AWS for DevOps are getting all the attraction.
Referring to the above-mentioned benefits and trends, we can conclude the blog with a big YES, DevOps is indeed the future of the entire IT industry. We at Zymr, are into providing effective and efficient DevOps solutions. We are happy to answer all your questions, concerns and queries. Contact our agile and expert team for your DevOps needs today.