Rise Of The Sharing Economy
Companies like Uber, Lyft, Airbnb, WeWork, etc. have pioneered a new global Sharing Economy through business models that unlock value from assets people already have, but are not able to use all the time. Estimated to grow from USD 14 billion in 2014 to USD 335 billion in 2025, the Sharing Economy has transformed the manner in which business is conducted in traditional industries such as travel, hospitality, real estate, retail, media, and more. Also known as Gig Economy, Access Economy, Platform Economy and Collaborative Consumption, this peer-to-peer activity of sharing access to products or services, coordinated through online channels, has resulted in a major expansion in the scope of digital businesses. The extraordinary valuations of Uber and AirBnB, the two leading companies operating in this industry, are indicative of the tremendous growth potential of this sector.
The Role Of Software Solutions
Software is the foundation of the Sharing Economy. Essential for both facilitating the sharing of goods and services as well as managing delivery and customers, technologies like SaaS applications, distributed systems, software-defined infrastructure, and big data analytics make the Sharing Economy possible.
Businesses that want to enter this industry, or gain an edge over competitors, must constantly invest in software solutions that consistently improve upon community build-out, adaptability, interoperability and scalability. The ability to leverage data to make business decisions and the accessibility of business management systems is what differentiates market leaders from their competition.
The Zymr Advantage
With its deep expertise in developing custom applications that have elastic scalability without compromising security, building end-to-end application infrastructure for IoT, Big Data analytics, orchestrating location-based services, and UX design, Zymr has been a development partner of choice for companies seeking to enter the Sharing Economy and succeed.
Zymr can not only build robust, intuitive, on-demand software platforms from the ground up in a few months, but can also continually add new features and improve the code quality of an existing backend. A key component in Zymr's ability to rapidly build out feature-rich applications for the Sharing Economy has been its SantaFe cloud application framework, which is vendor-neutral, fully customizable, and leverages open source libraries.
Our Domain Expertise
California based,​ ​ Zymr, Inc., believes in leveraging its significant technology domain expertise to build cutting-edge cloud technology solutions for IT, Social, HealthCare, and FinTech markets. Our software development services produce solutions customized to your exact requirements.
Our Technology Practices
Our agile technology and cloud consulting practitioners use full-stack and open-source development skills to deliver your concepts to the cloud.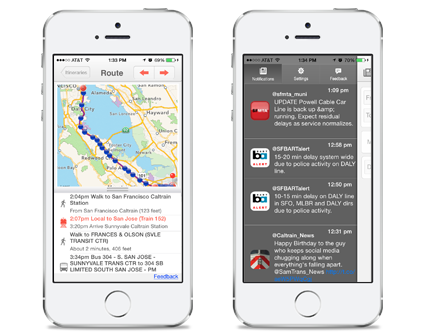 Social Platform for Local Transit
The client, Nimbler World, Inc., realized that the full value of transport networks can only be unlocked by easy-to-use hyperlocal apps, that match transportation demand with supply across public transportation, shuttles, vanpools, taxis, bicycles, carpools, loaner cars, and personal cars form a large and complex network. It decided to build user-friendly iOS apps for several metro areas in the US leveraging a common cloud platform that enabled social and transportation choices, provided geolocation transit data to map out multi-modal transportation options, had real-time feed integration with public and private transportation APIs.
Featured Resource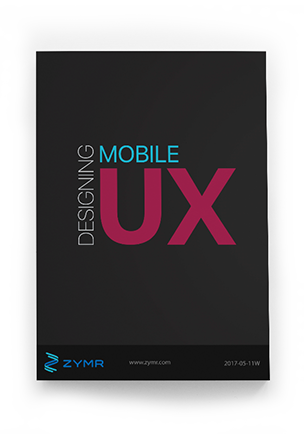 Designing Mobile UX Guide
The adoption of any mobile app depends on the user experience it offers. Simple and intuitive interfaces go a long way in making new apps a hit with early adopters, leading to high ratings and increased traction. Too often, though, the UX design process is abbreviated to sleek visual design, by focusing on colors, themes, typography and iconography only. This guide illustrates how the right approach to UX design begins with a thorough analysis of the application domain and critical use cases.
Also included are brief case studies with some of Zymr's work in mobile app design and development across a range of industries and verticals.