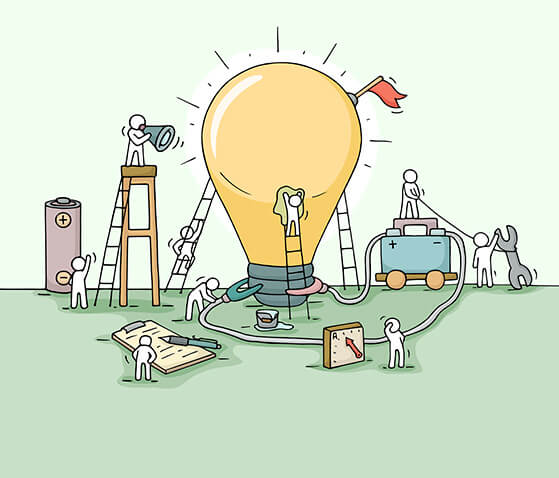 The proliferation of new technologies and devices has disrupted the traditional software engineering services model. In order to perform in today's competitive environment, companies now need to collaborate with agile software development partners experienced with modern cloud stacks and design patterns, with the know-how to support them through the entire product development life-cycle. Committed to building innovative and cloud-ready products, Zymr has worked with some of the most demanding venture-funded start-ups, as well as mid-to-large enterprises, across multiple domains and platforms. We have seasoned teams of frontend, backend, test, designers and DevOps practitioners. Our teams follow the agile software development methodology, and function in a CI/CD environment, so as to continually incorporate customer feedback into the development process, while managing project scope and timelines; delivering products that delight end-users and help companies outperform competition.
At Zymr, we understand that building a great product, especially a cloud-ready product, is complex. We overprovision our team of our senior solution architects and SMEs (subject-matter-experts) early in process to analyze your product requirements. We call this process 'Sprint Zero'. We can collaborate with you to define the scope of the project, the agile project plan, and processes that are lean but deliver the highest quality and transparent execution. Don't take our word for it, we have a wide array of software engineering success stories that speak volumes of our artisanal service approach.
We constantly strive to enhance our domain knowledge and our development, test and DevOps skills through internal hackathons, and through contributions to open-source projects. Our UX designers study genre-defining lean UX design trends and also hone their HTML, CSS markup skills.