Business Value
Zymr provided full-stack CloudTech SDN solutioning to develop Aruba/Rasa's Wi-Fi cloud-controller for providing real-time analytics using Wi-Fi probes.
Solution Map
Verticals

CloudTech

HealthTech

FinTech

RetailTech

SocialTech

ShareTech

Domains

Applications

Security

Infrastructure

Orchestration

Mobility

Analytics/AI

Practices

Development

Cloud Operations

Quality Engineering

Continuous Integration

Continuous Delivery

UX / UI
System Architecture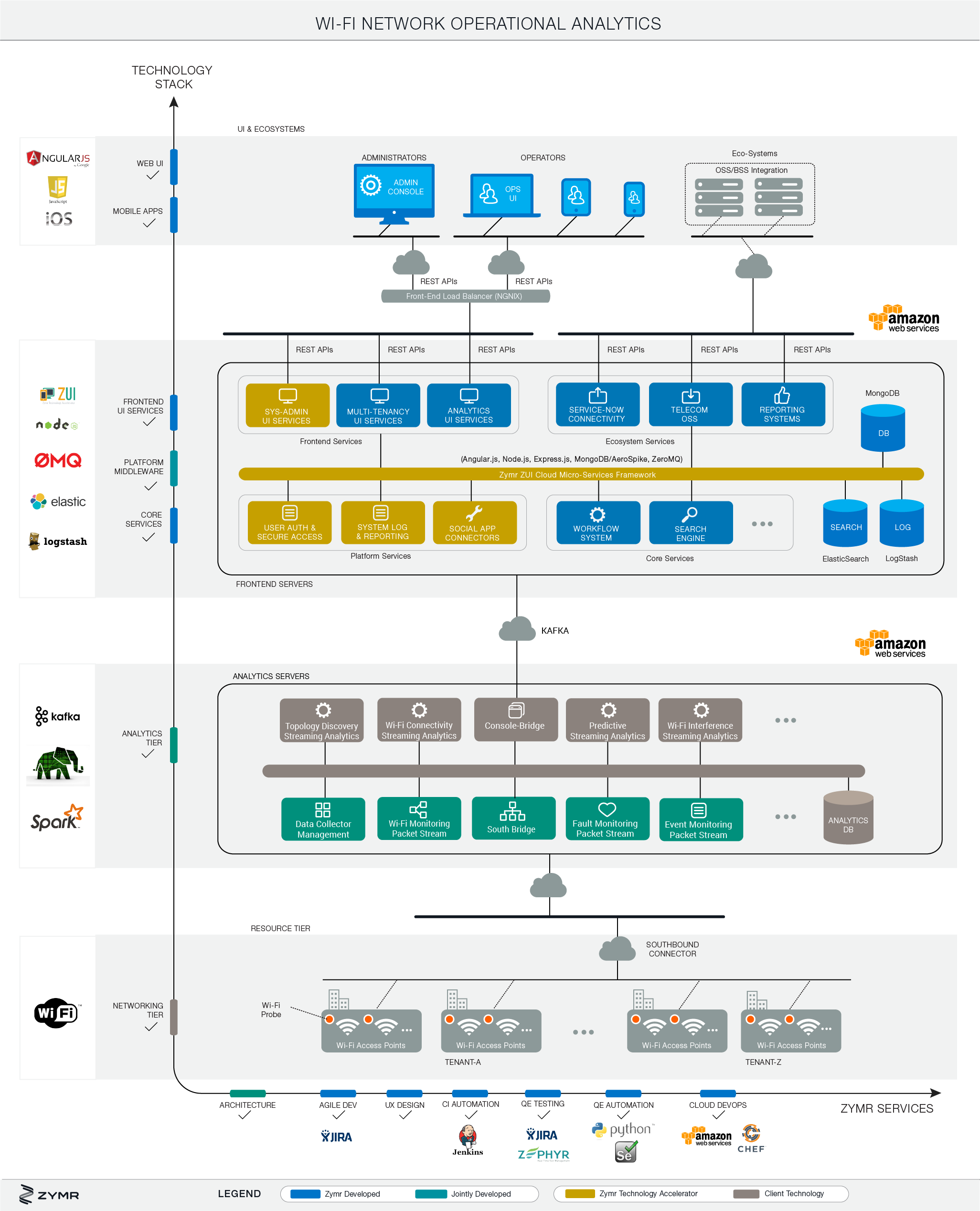 Success
Zymr's contributions led to the development of a cloud-based multi-tenant wireless network management and orchestration solution, with a visualization tier comprising secure admin console and mobile apps. The solution gathers operational data from Wi-Fi network elements in real-time through sensors and analyzes it for operational intelligence that is actionable. The client was subsequently acquired by a market leader in enterprise wireless network access solutions.
Implementation ToolBox
Frontend

Angular.js
D3.js
Sass-css
iOS
HTML5

Backend

Node.js
ZeroMQ
ElasticDB
LogStash
Zui

Resource

Kafka
Spark
Hadoop
wifi
Yarn
Process

Jira
Jenkins
Zephyr
Selenium
Amazon AWS