Business Value
Zymr realized the client's vision of assisting multi-modal, real-time, transit information by delivering an open and flexible SocialTech platform for urban commuters in the five largest metros of the U.S.
Solution Map
Verticals

CloudTech

HealthTech

FinTech

RetailTech

SocialTech

ShareTech

Domains

Applications

Security

Infrastructure

Orchestration

Mobility

Analytics/AI

Practices

Development

Cloud Operations

Quality Engineering

Continuous Integration

Continuous Delivery

UX / UI
System Architecture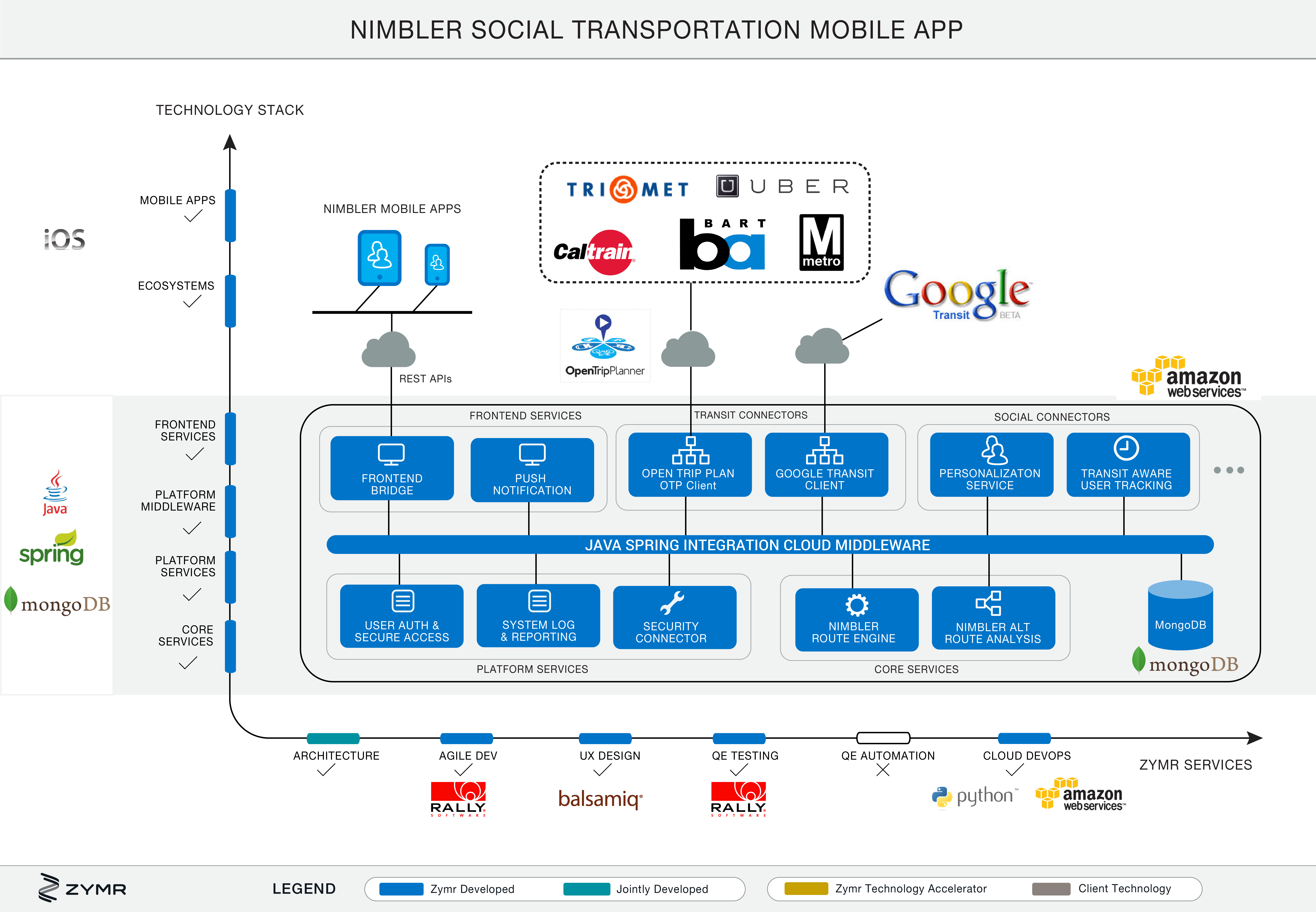 Success
The Zymr team built 100% of the cloud services for this complex transportation service, along with a set of highly-rated (4+ stars) iOS apps that are listed on the App store, following the agile development process. Right from planning the overlay architecture of the cloud server, using advanced technologies and NoSQL DB, to building beautiful iPhone Apps that provide real-time transit routes integrating with public (subway, metro-trains, buses, ferry, etc.) and private transportation (bike sharing, shuttles, taxi-cabs, etc.) networks, and testing, Zymr handled it all. One of the biggest challenge for this project was the varying response time when new routes were requested by the user. The Zymr team solved this problem with a few iterative development steps that included profiling, tuning, refactoring and code-reviewsm, bringing the response time to a consistent  2 to 4 seconds.
Implementation ToolBox
Frontend

iOS
oAuth2

Backend

Java
Spring
MongoDB
Open Trip Planner

Resource
Process

Rally
quartz
Balsamiq
Amazon AWS