THE CLIENT
SportZcal, Inc. was incorporated in 2013 and is based in La Jolla, California. This US-based startup is into the creation of a sports platform that supports various professional and amateur sports viz. European Soccer and international soccer leagues, MLS, NFL, NBA, and hyperlocal children's soccer, baseball, and basketball leagues, and build hyperlocal communities of enthusiasts.
BUSINESS IMPACTS/KEY RESULTS ACHIEVED
SportzCal has been able to develop a UX infused social app for FIFA, NFL, NBA, and MLB fans, with the initial launch at the FIFA World Cup in Brazil, on a tight budget and within aggressive timelines.
BUSINESS CHALLENGES
SportzCal wanted to build a massively scalable social network platform around sports. They wanted a platform that can simplify the personalization of sports browsing on mobile apps, enable user-driven content for hyper-local sporting events, provide localization options for translation in multiple languages per locale, and enable big data analysis of sharing and viewing activities. They also wanted to create a business model by integrating social e-commerce, and provide multi-tenancy and white-labeling support.
ZYMR'S STRATEGY AND SOLUTION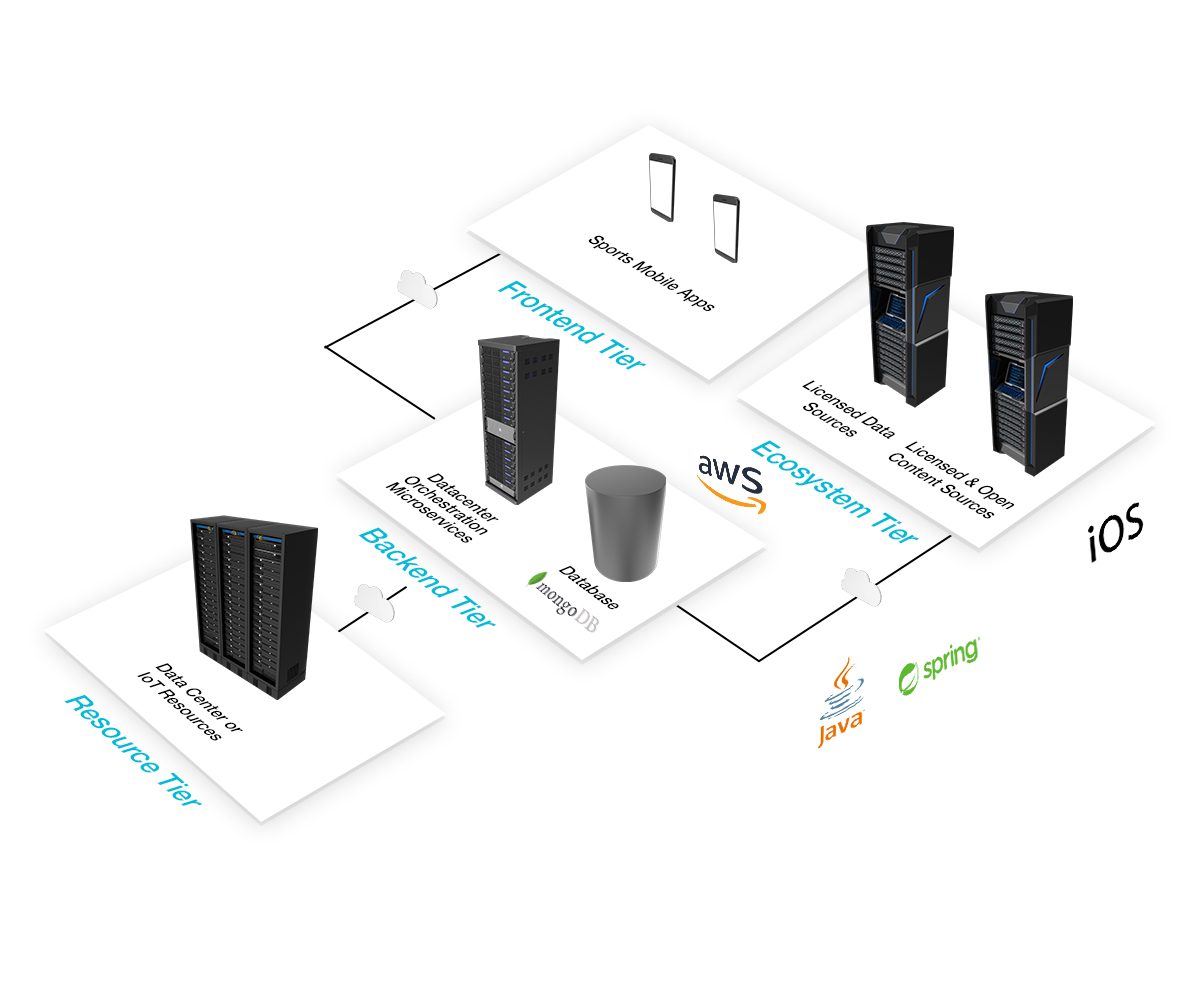 Zymr developed a scalable cloud platform with an associated set of iOS apps for the client. Leveraging the proprietary SantaFe cloud middleware framework resulted in a robust, extensible framework with standard cloud platform services. We helped in reducing time to market and development risk for the product. In addition to providing comprehensive UX design services, and developing an extensive multi-sports ontology that included leagues, teams, players, games, stats, etc., we built features such as social sharing, search, personalization, and analytics for the platform. We developed large and extensible multi-sports ontology that included leagues, teams, players, games, stats, etc. and created specific ways of processing multimedia streams of structured and unstructured data. We used a third-party machine learning technology to cluster them by topics and tags. Moreover, we provided user-favorite tags to this engine, which tuned and personalized content for each user. Our team built sports-centric 'FANZ' social groups that facilitated sharing between these groups, and also with Facebook, Twitter, and other social media. We leveraged ElasticSearch to develop a comprehensive in-app search based on any object stored in App Ontology Database (built using MongoDB) and prototyped some user analytics of usage by users. We delivered UX design services for iPhone native mobile apps. Our team developed an iPhone native app that used REST APIs to talk to the cloud server. A comprehensive set of services was offered that included deployment on Amazon AWS with secure VPC, data encryption, and cloud monitoring services.