Business Value
Zymr developed a UX infused social app for FIFA, NFL, NBA and MLB fans, with the initial launch at FIFA World Cup in Brazil, on a tight budget and within aggresive timelines.
Solution Map
Verticals

CloudTech

HealthTech

FinTech

RetailTech

SocialTech

ShareTech

Domains

Applications

Security

Infrastructure

Orchestration

Mobility

Analytics/AI

Practices

Development

Cloud Operations

Quality Engineering

Continuous Integration

Continuous Delivery

UX / UI
System Architecture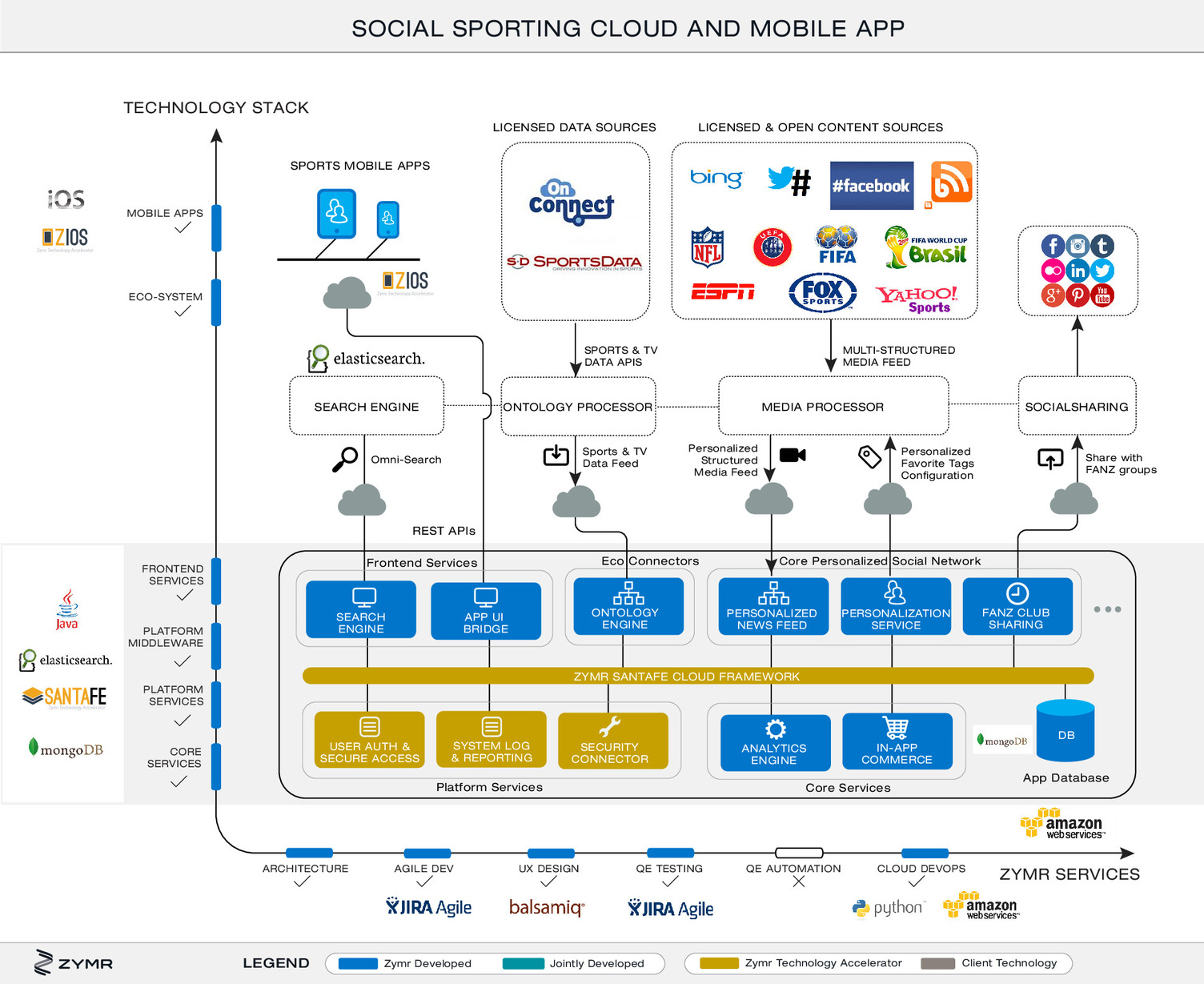 Success
The Zymr team developed a scalable cloud platform and the associated set of iOS apps for the client. Leveraging its proprietary SantaFe cloud middleware framework, which provided a solid extensible framework with common cloud platform services, Zymr reduced time to market and development risk for the product. In addition to providing comprehensive UX design services, and developing an extensive multi-sports ontology that included leagues, teams, players, games, stats, etc., Zymr also built features such as social sharing, search, personalization and analytics for the platform.
Implementation ToolBox
Frontend

iOS
Zymr ZiOS

Backend

Java
SantaFe
MongoDB
ElasticDB

Resource

ESPN
FIFA
NFL
Twitter
Facebook
Process

Jira
quartz
Balsamiq
Amazon AWS