Business Value
Zymr developed a Quora-style web portal to accelerate a purpose-built, specialized, social network for information security professionals.
Solution Map
Verticals

CloudTech

HealthTech

FinTech

RetailTech

SocialTech

ShareTech

Domains

Applications

Security

Infrastructure

Orchestration

Mobility

Analytics/AI

Practices

Development

Cloud Operations

Quality Engineering

Continuous Integration

Continuous Delivery

UX / UI
System Architecture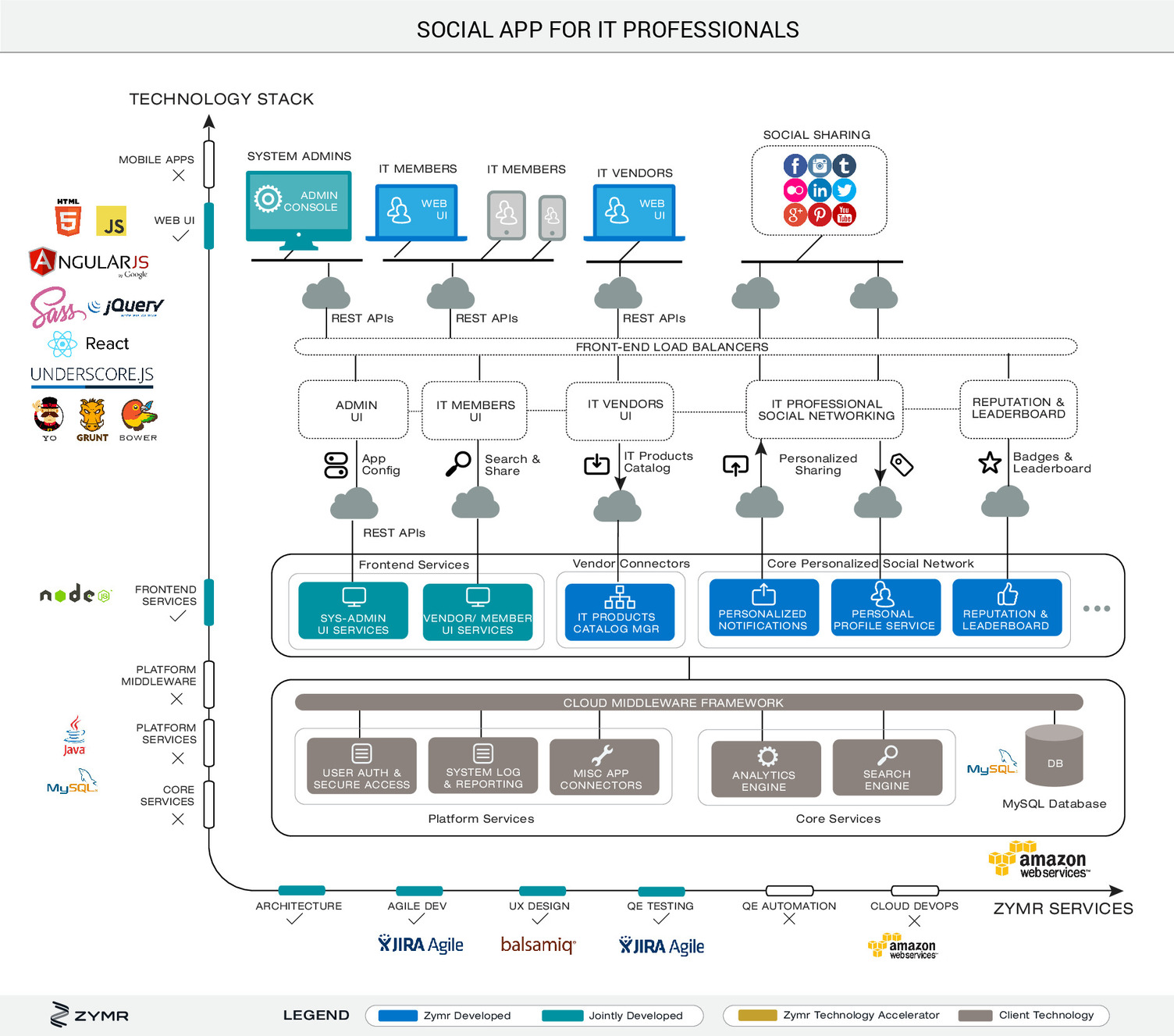 Success
Zymr built and implemented a responsive UX driven UI for this social network. The network enabled IT professionals to share their practical knowledge on security products from leading vendors like Cisco, Symantec, Juniper, Imperva and others. It also enabled members to rate help provided by other members, gamified knowledge sharing with leaderboards, and connected professionals with companies seeking to hire them. Users range from consultants to CISOs, making it one of the best online platforms to network with security professionals.
Implementation ToolBox
Frontend

Angular.js
React.js
Sass-css
jQuery
JavaScript

Backend

Resource

Cisco
MCAFEE
Symantech
Juniper
BLUECOAT
Process

Jira
Balsamiq
Jenkins
Amazon AWS
Grunt