THE CLIENT
KANVZ is a new cloud social app. It provides a single platform where users can join their friends, family, and peers in assembling compelling stories, collections, and events from various sources.
BUSINESS IMPACTS/KEY RESULTS ACHIEVED
KANVZ developed an engaging Twitter-like microblogging with Facebook-style posting and WhatsApp-inspired chat. The target users quite well received this imagery-based social network.
Business Challenges
KANVZ wanted to develop an engaging microblogging SocialTech platform that can help the users to rapidly create web, blog, and portfolio sites without templates and coding. With the presence of numerous social networking platforms, users might face specific challenges such as ease of organizing rich multimedia content based on event/topic, effective management of content, ease of sharing within interest groups, and automated promotion of content on Facebook, Twitter, YouTube, and other social sites.
ZYMR'S STRATEGY AND SOLUTION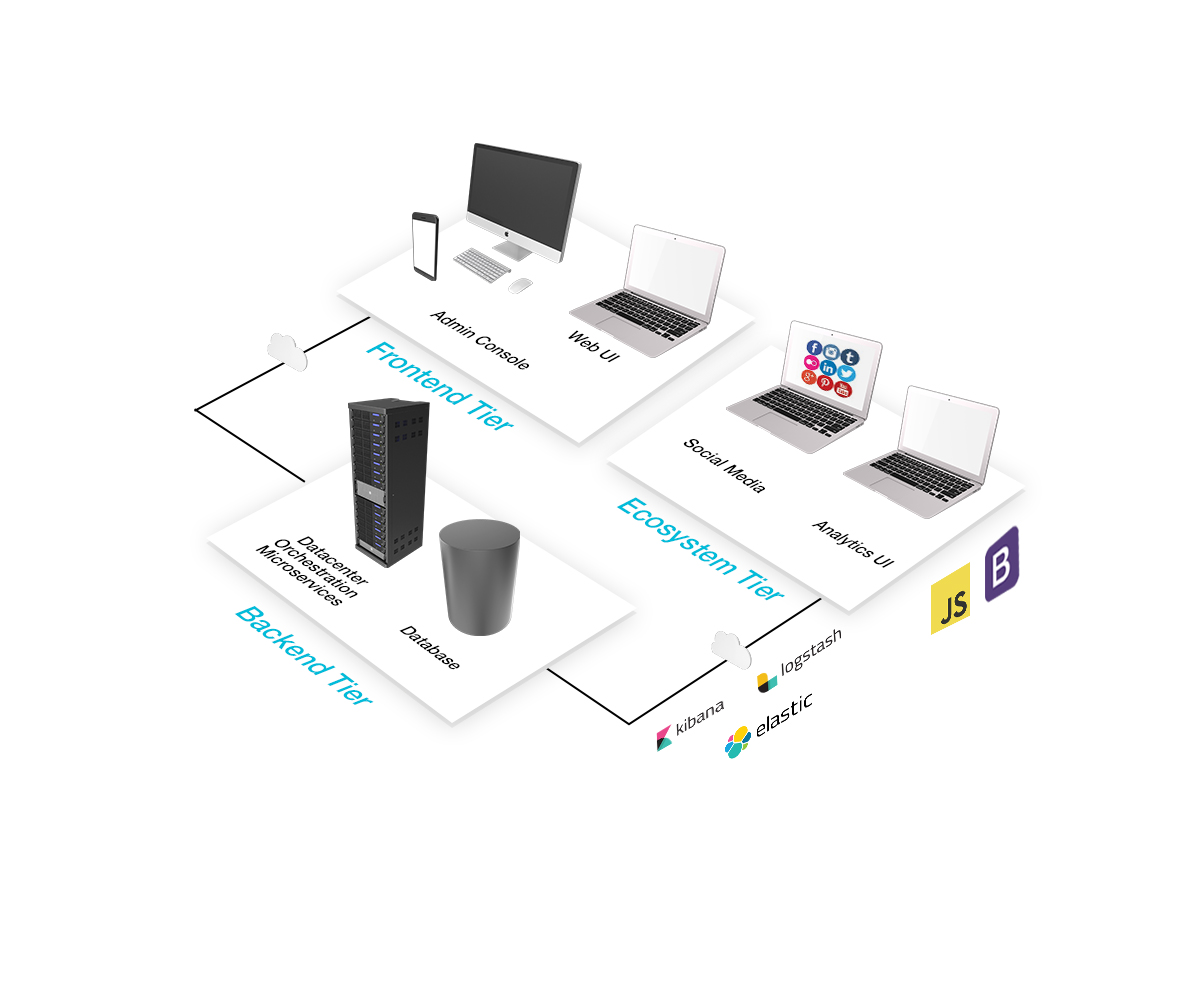 Zymr adopted an agile development process to deliver a highly responsive and scalable cloud app using the modern cloud stack. The use of two of Zymr's ready-to-use technology frameworks – Zui and ZiOS – helped in the delivery of a stable product at lower risk and shorter time-to-market. Aerospike NoSQL DB usage was a huge win. Our DevOps team worked to launch this platform on Amazon AWS, using autoscaled EC2 VMs, ELBs, Nginx, Route 53, CloudFront CDN and S3. The iOS app was developed and launched on Apple's App Store. We collaborated with Kanvz to leverage analysis of the engagement to plan future enhancements. The app was deployed for a premier educational customer for student engagement. Our full-stack development team helped qualify the ASEAN stack and implemented the microservices architecture on Node.js with ZeroMQ, to meet the most demanding responsiveness, performance, and scalability goals. This social platform was built from a cutting-edge open-source application stack called ASEAN (Aerospike NoSQL DB, Express.js, Angular.js and Node.js). It was similar to the MEAN stack, except the MongoDB which got replaced with Aerospike NoSQL DB. As far as the frontend is concerned, we implemented the Web Portal and iOS App for this platform.