Business Value
Zymr developed a comprehensive real-time portal to track energy share credits generated by the solar energy cooperatives that power Liander's SmartGrid.
Solution Map
Verticals

CloudTech

HealthTech

FinTech

RetailTech

SocialTech

ShareTech

Domains

Applications

Security

Infrastructure

Orchestration

Mobility

Analytics/AI

Practices

Development

Cloud Operations

Quality Engineering

Continuous Integration

Continuous Delivery

UX / UI
System Architecture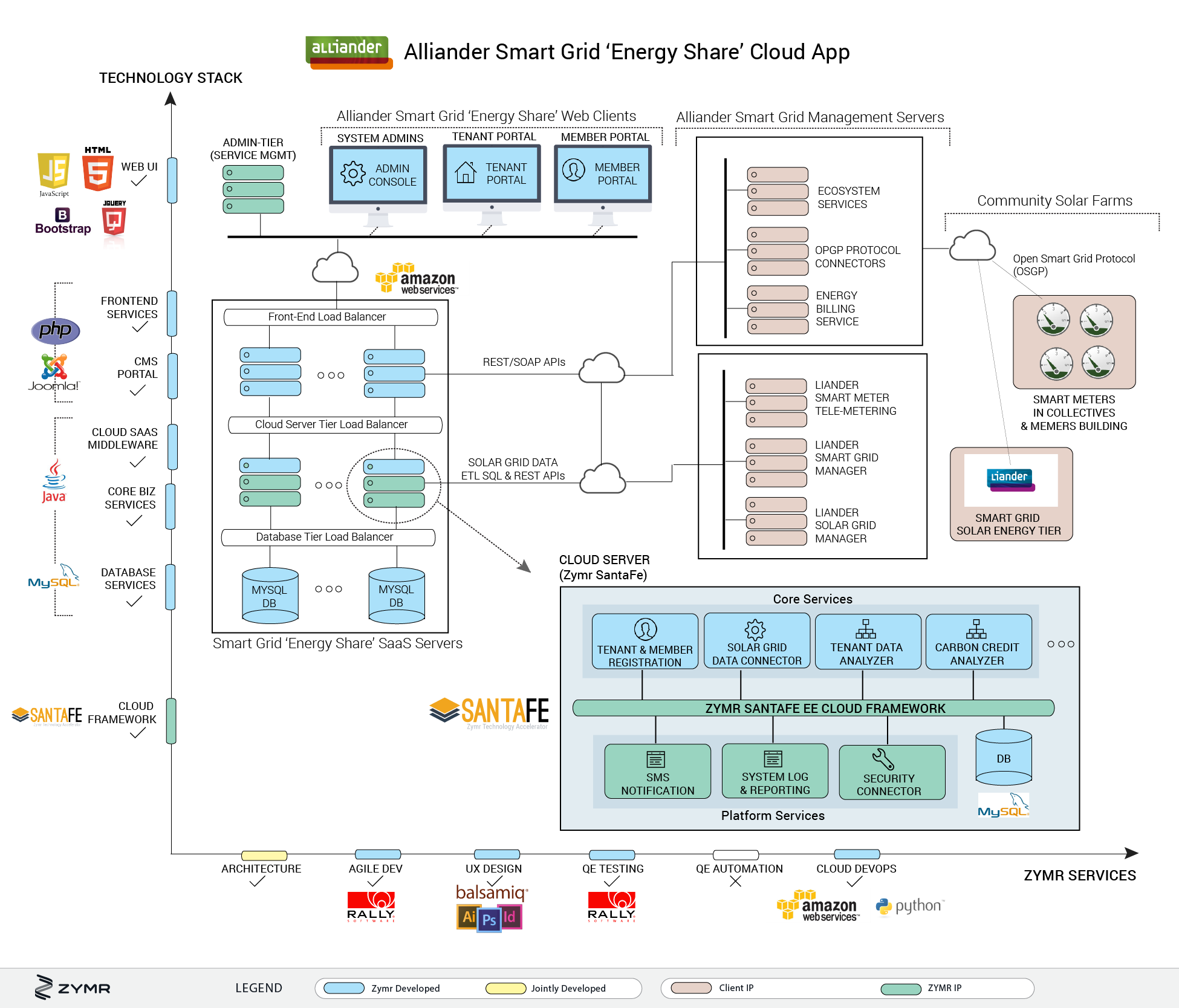 Success
Zymr was successful in delivering the first version of the client's Smart Grid Energy Share SaaS platform, and worked diligently to integrate the live Smart Grid management system with the first few collective and member registrations. Zymr was tasked to scope the second phase of this project that would perform analytics using big data infrastructure, such as Amazon Elastic MapReduce.
Implementation ToolBox
Frontend

JavaScript
HTML5
CSS3
Bootstrap.js
jQuery

Backend

Java
MySQL DB
Spring
Joomla CMS
PHP

Resource

OSGP
Liander
Smart Meter
Bill
Process

Rally
Amazon AWS
Jenkins
JMeter
quartz