THE CLIENT
Based in Sunnyvale, California, US, Digital Guardian provides data loss prevention and content security solutions for enterprises. The company offers data protection and cybersecurity solutions.
BUSINESS IMPACTS/KEY RESULTS ACHIEVED
A critical component of this solution was an enterprise reporting system hosted in the cloud. The company developed a reporting system in the form of mobile apps by ensuring that the reporting servers connected securely with the existing enterprise data security system manager to extract relevant metrics while having zero impact on existing security products. The reporting system was expected to de-identify all the sensitive data to meet compliance requirements and analyze security reports using big-data analytics algorithms to create vulnerability reports and trend analyses.
BUSINESS CHALLENGES
Digital Guardian wanted to build a Data Loss Prevention solution that can locate, identify, and manage regulated data across networks viz. local, remote, mobile, or in the cloud. The key challenge was to develop an enterprise mobility reporting system with dashboard iOS apps on iPad and iPhone, that connected securely with the existing enterprise data security system manager to extract relevant metrics. Utilizing ETL processes to gather vital data, Digital Guardian partnered with Zymr's team to develop apps that provided an executive dashboard and reporting capabilities, and an operational interface to handle incidents.
ZYMR'S STRATEGY AND SOLUTION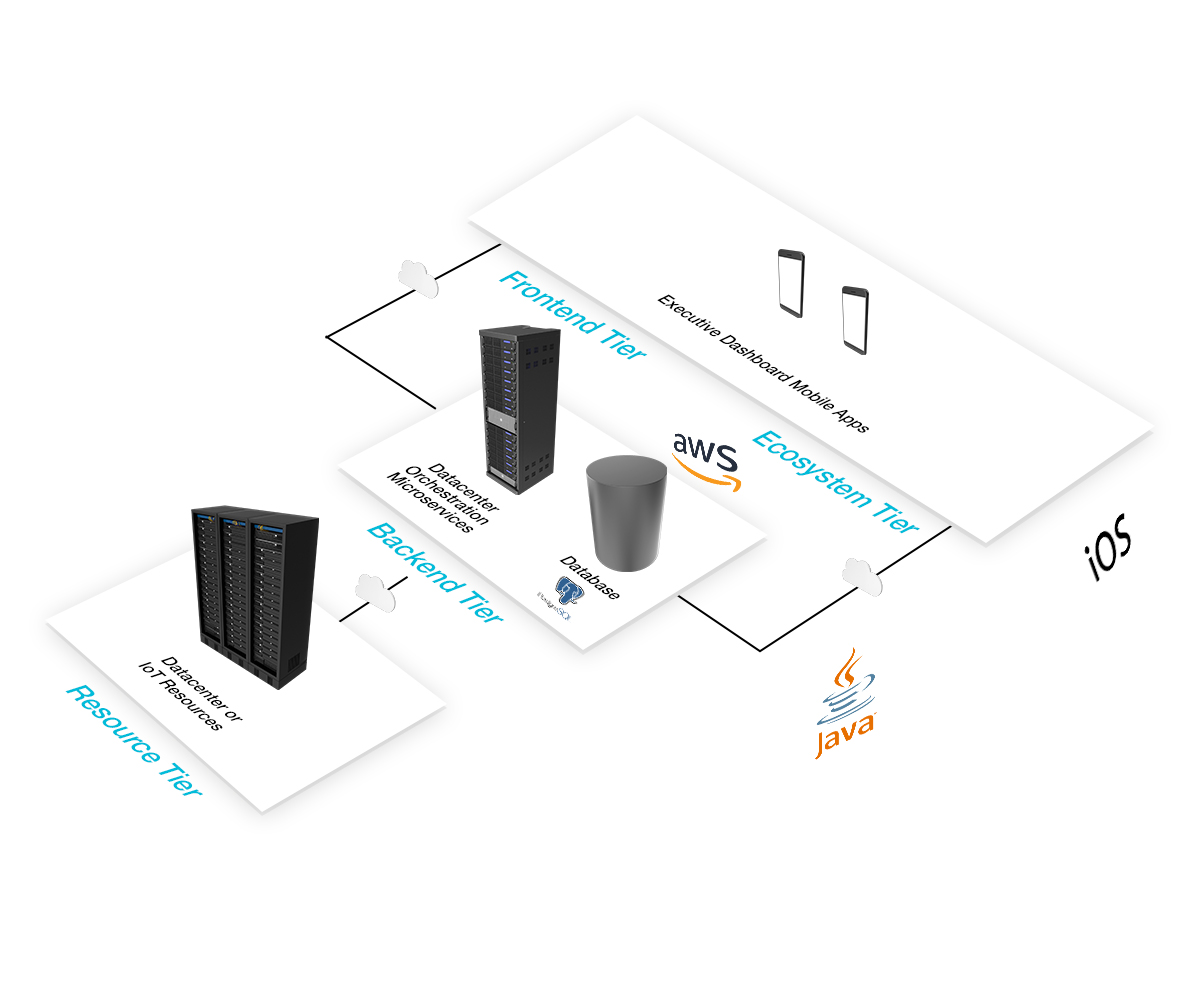 Zymr built an executive dashboard app for the iPad to provide 360-degree visibility for securing enterprise data. The primary users of this app are Chief Security Officers who are tasked with governance, risk management, and compliance (GRC). We leveraged our domain expertise in networking, big data analytics, and a deep understanding of cloud security to build this solution. Our UX design studio delivered an exquisite UX design for this dashboard iPad app. We used the Santa Fe cloud middleware framework to reduce time to market and development risk. A comprehensive PostgreSQL reporting database was created. Our team worked on prototyping some big-data analytics of security incidents using Amazon Elastic MapReduce. We provided UX design services for iPad and iPhone native mobile apps and created iPad and iPhone native apps by leveraging a few publicly available controls and developed other custom controls. We developed a Jenkins and Maven-based CI process and used Git for the software repository. We provided end-to-end testing to ensure data integrity between various system components and systems. Moreover, we also provided a comprehensive set of services, including the ability to deploy on Amazon AWS with secure VPC and site-to-site IPSec VPN, data encryption, and cloud monitoring services.