Business Value
Zymr built an executive dashboard CloudTech app for iPad, which provided 360-degree visibility for securing enterprise data to CSO/CTOs.
Solution Map
Verticals

CloudTech

HealthTech

FinTech

RetailTech

SocialTech

ShareTech

Domains

Applications

Security

Infrastructure

Orchestration

Mobility

Analytics/AI

Practices

Development

Cloud Operations

Quality Engineering

Continuous Integration

Continuous Delivery

UX / UI
System Architecture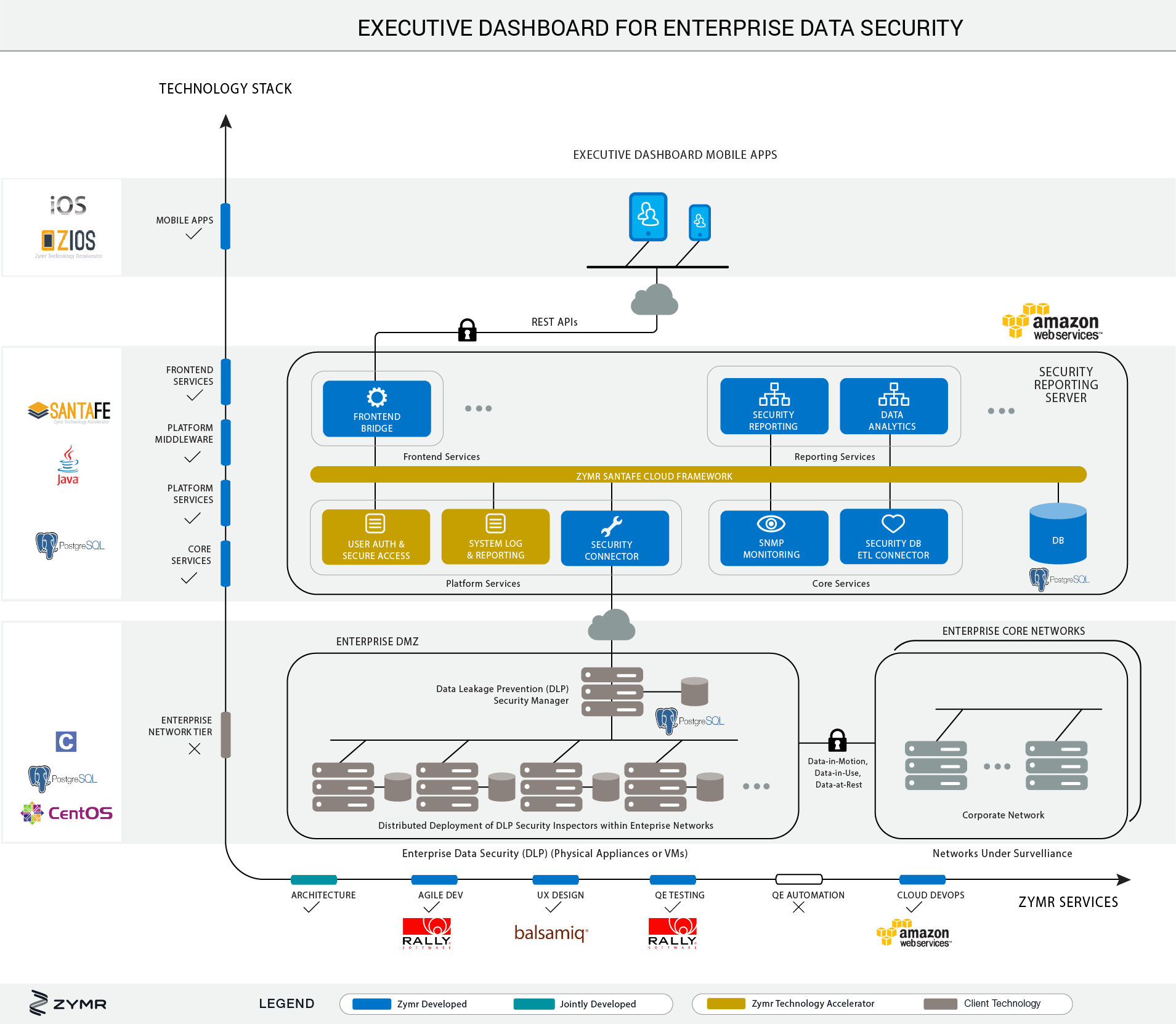 Success
Zymr developed an enterprise mobility reporting system, with dashboard iOS apps on iPad and iPhone, that connected securely with the existing enterprise data security system manager to extract relevant metrics. Utilizing ETL processes to gather vital data, the Zymr team delivered apps that provided an executive dashboard and reporting capabilities, and an operational interface to handle incidents.
Implementation ToolBox
Frontend

iOS
Zymr ZiOS

Backend

Resource

CentOS
PostgreSQL
C Language
Process

Rally
Balsamiq
Amazon AWS