Business Value
Zymr accelerated the launch of BlueData's Big-Data-as-a-Service Epic CloudTech product by co-developing their enterprise admin console.
Solution Map
Verticals

CloudTech

HealthTech

FinTech

RetailTech

SocialTech

ShareTech

Domains

Applications

Security

Infrastructure

Orchestration

Mobility

Analytics/AI

Practices

Development

Cloud Operations

Quality Engineering

Continuous Integration

Continuous Delivery

UX / UI
System Architecture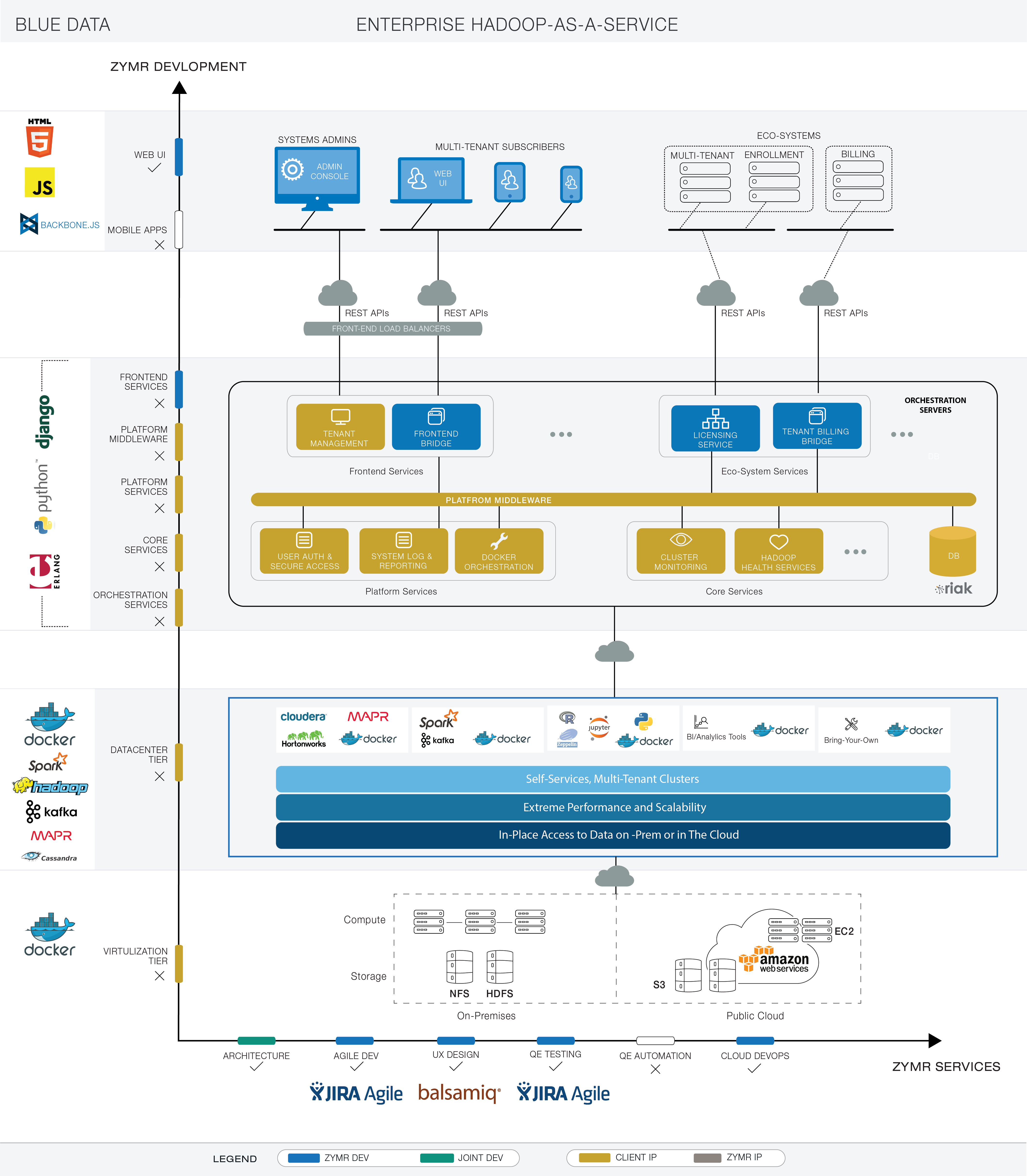 Success
The client was previously following a milestone-based development process. Zymr worked with the client to establish an agile development process, enabling rapid testing and continuous improvement. Zymr fulfilled all of the client's requirements and built a comprehensive, modern and responsive Enterprise UI for the client's Hadoop-as-a-Service. Zymr continues to engage with the client to build custom data connectors and is also implementing reporting services with executive dashboard using iOS (iPad and iPhone) UI.
Implementation ToolBox
Frontend

JavaScript
Angular.js
Bootstrap.js
D3.js
Sass-css

Backend

quartz
Django
Riak
Docker

Resource

Spark
Hadoop
Kafka
MAPR
Cassandra
Process

Jira
Jenkins
Balsamiq
Docker
Amazon AWS