Business Value
Zymr developed multi-tier Application Performance Management (APN) CloudTech product for datacenter deployed enterprise application management.
Solution Map
Verticals

CloudTech

HealthTech

FinTech

RetailTech

SocialTech

ShareTech

Domains

Analytics/AI

Security

Infrastructure

Orchestration

Mobility

Applications

New

New

New

New

New

Practices

Development

Quality Engineering

Continuous Integration

Continuous Delivery

UX / UI

Cloudops

Quality Engineering New

UX / UI New

Continuous Delivery New

Agile Development New

Continuous Integration New
System Architecture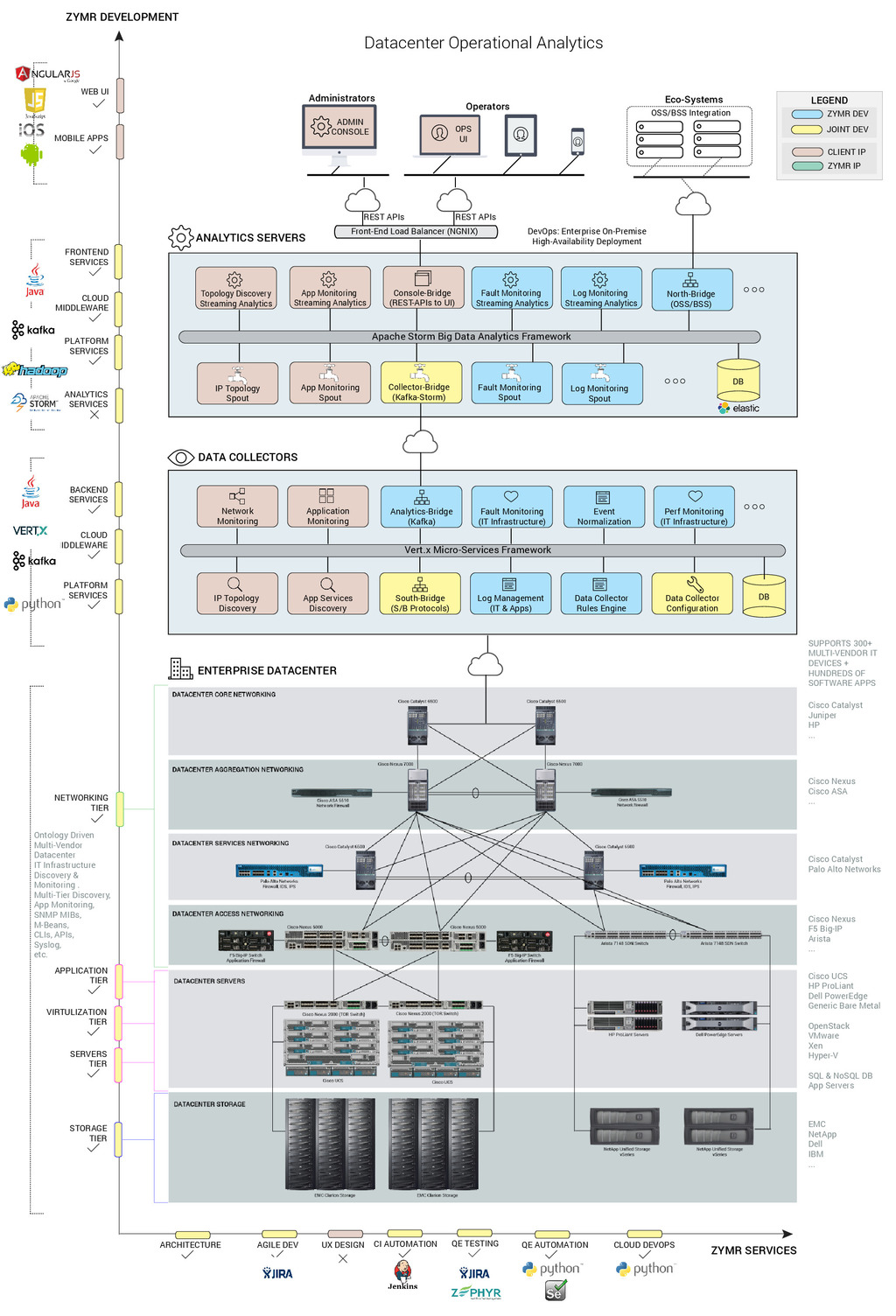 Success
Zymr played a pivotal role in helping the client release its first generation cutting-edge datacenter operations analytics suite. Zymr continues to support customer trials and deployment in complex datacenter settings, with hundreds of devices and applications.
Implementation ToolBox
Frontend

Angular.js
JavaScript
iOS
Android

Backend

Java
Kafka
Vert.X
quartz
Storm

Resource

Cisco
VMware
HPE
EMC
Arista
Process

Jira
Jenkins
Zephyr
quartz
Selenium