Business Value
Zymr developed a robust continuous test automation framework to accelerate the development of carrier-grade Wi-Fi Network-as-a-Service (NaaS) CloudTech platform.
Solution Map
Verticals

CloudTech

HealthTech

FinTech

RetailTech

SocialTech

ShareTech

Domains

Applications

Security

Infrastructure

Orchestration

Mobility

Analytics/AI

Practices

Development

Cloud Operations

Quality Engineering

Continuous Integration

Continuous Delivery

UX / UI
System Architecture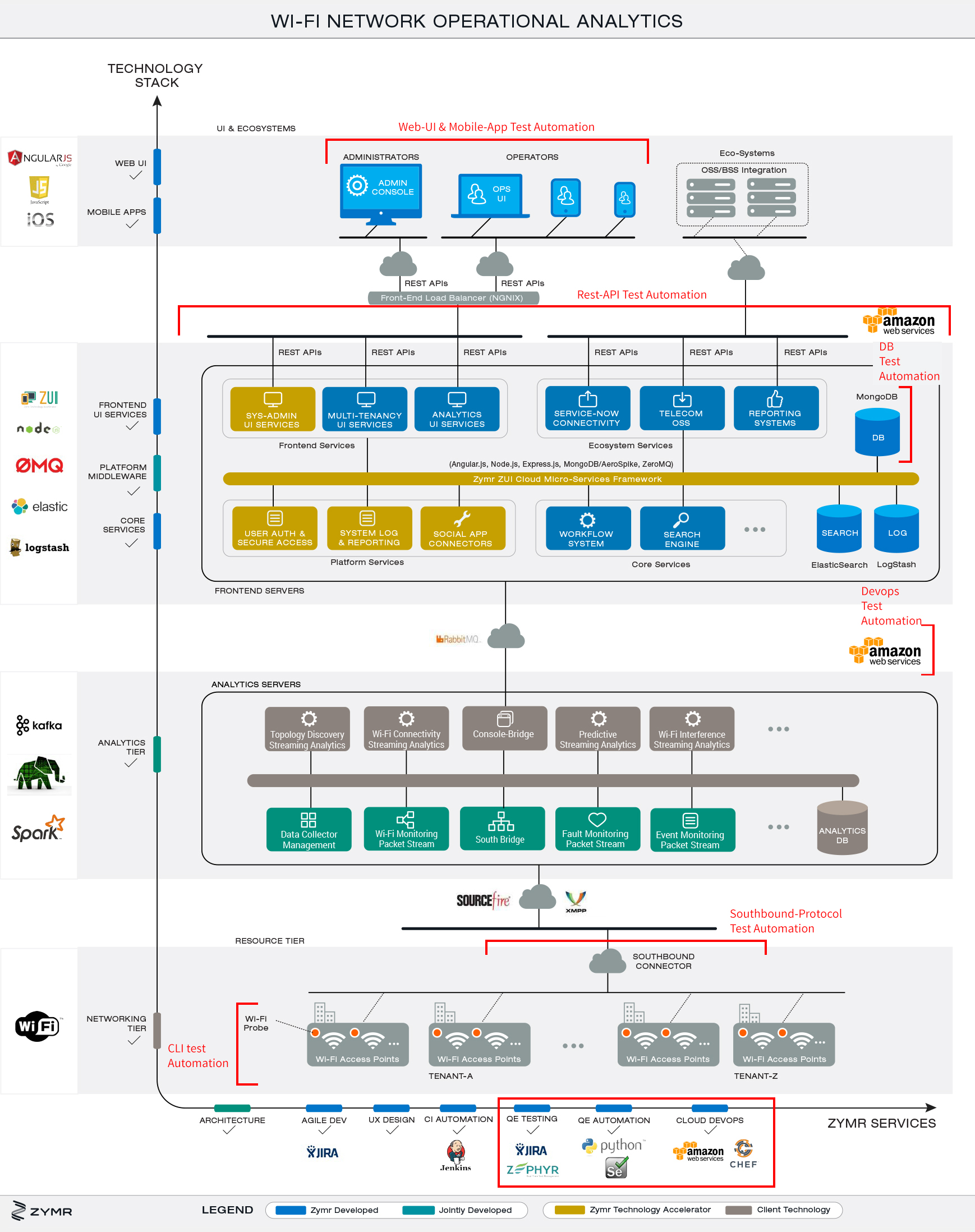 Success
Zymr developed a Robot-based QE Automation framework that helps orchestrate complex test automaton for mobile apps and WebUI. Zymr automated 1000+ mobile test cases with 80% test coverage in a short time. Additionally, Zymr automated nightly regression and various other test jobs.
Implementation ToolBox
Frontend

Angular.js
Node.js
Bootstrap.js
iOS
Android

Backend

quartz
RabbitMQ
Celery
MongoDB
XMPP

Resource

OpenWRT
Atheros
DD-WRT
WiFiDog
openflow-sdn
Process

Jira
Jenkins
Amazon AWS
Chef
Selenium